R nineT
Starting from ₹ 17,80,000
₹ 35,999 per month with BMW Financial Services
*Price prevailing at the time of invoicing will be applicable. Delivery will be made on ex-showroom basis.Ex-showroom prices inclusive of GST (incl.compensation cess)@31% as applicable all bikes except G 310 R and G 310 GS which are at 28%,but excludes Road Tax,RTO statutory taxes/fees,other local tax/cell levies and insurance. Prices and options are subject to change without prior notice. For further information,please contact your Local Authorised BMW Motorrad Dealer.@ As on July 18,2018.

All motorcycles are supplied only with equipment required by law (e.g. reflectors as per Euro 4 standard). Illustrations on this website may differ from this.
All motorcycles are supplied only with equipment required by law (e.g. reflectors as per Euro 4 standard). Illustrations on this website may differ from this.
The BMW R nine T.
Unmistakable. Original. Air-cooled.
Motorcycling as a sign of pure freedom: landscape, corners, straights. Every metre counts. This is precisely your path. The R nineT is the perfect companion and knows hardly any limits when it comes to your personal fulfilment – also thanks to its countless customizing possibilities. In so doing, the character of its air-cooled boxer engine irresistibly propels you forward in a way that can be clearly felt with its full torque curve – together with state-of-the-art technology. Right from the word go, the R nineT has enthralled motorcycling enthusiasts around the world. It stimulates, inspires and infects.
The design of the R nine T
Choose your style.
In addition to the Black storm metallic paint finish, there are now three paint finishes from the individualisation offer of BMW Motorrad Special.
3 years warranty.
Ride on & on & on. We`re giving you an extra year. 
Now there's a 3-year warranty on all motorcycles. 

Unmistakeably the R nineT.
The R nineT has a reduced style and nevertheless a completely unmistakeable presence. It embodies the passion and innovation of over 90 years of motorcycle construction – naturally together with the classic BMW Motorrad proportions: striking boxer engine, compact tank, slim rear. All materials are of consistently high quality; the surfaces are carefully refined. Added to this is an immense attention to detail and real craftsmanship. The front-wheel cover for instance is screwed to the fork feed using two forged brackets. And the headlamp holder itself is made out of aluminium.
+ Read more
Born to be customised.
Born to be customised.
The focus when developing the R nineT was its modular concept right from the outset: for the highest degree of customizing possibilities. Countless professional and private modifications prove how much potential the R nineT has. Open interfaces in the electronics facilitate and alleviate the installation of electric components. Added to this is the well thought out separable frame. The end piece of the rear frame can be easily disassembled: for a puristic and stylish solo look, or for alternative seating options. 

+ Read more
Twin-cylinder boxer engine
222
kg unladen weight, fully fuelled/road-ready
Air/oil-cooled, four-stroke twin-cylinder boxer engine
A boxer classic.
A boxer classic.
Its powerful air-cooled, two-cylinder boxer engine features a capacity of 1170 ccm and 81 kW (110 bhp) of output for a highly dynamic power delivery, even at low speeds. The result: every journey is a special experience. Both in the city or on the country road. At the same time, the R nineT also complies with the applicable EU-4 standard. The standard BMW Motorrad ABS and optional ASC Automatic Stability Control allow you to always safely bring the unmistakable dynamics onto the road. The upside-down fork can be adjusted manually for individual coordination: spring preload, pressure stage and compression stage suit you and your riding style. The newly designed double instrument with speedometer and rev counter informs you reliably about everything you need to know besides the riding enjoyment.
+ Read more
Experience the sound of the R nine T
The highlights of the R nine T
Twin-cylinder boxer engine.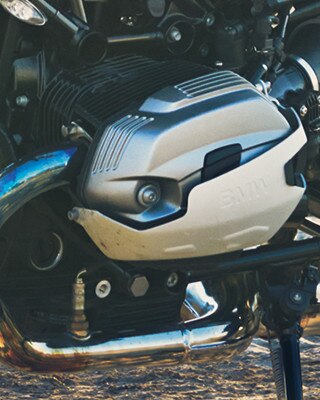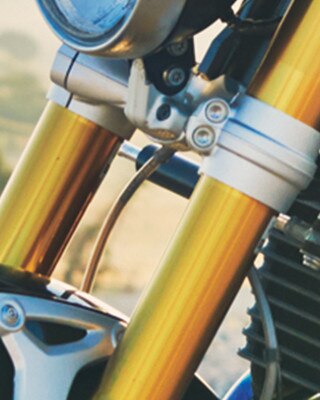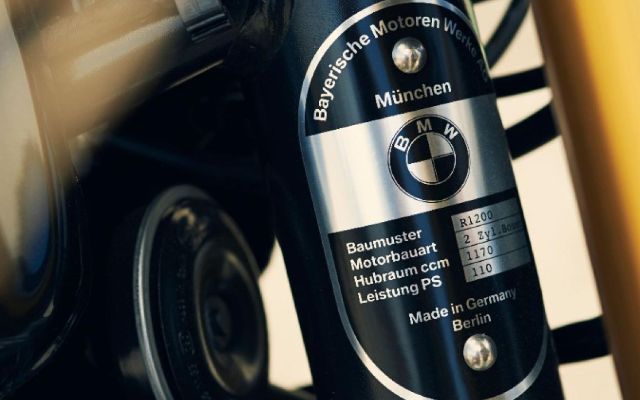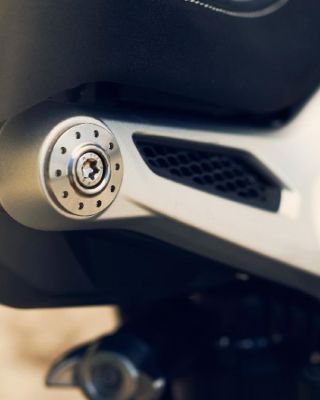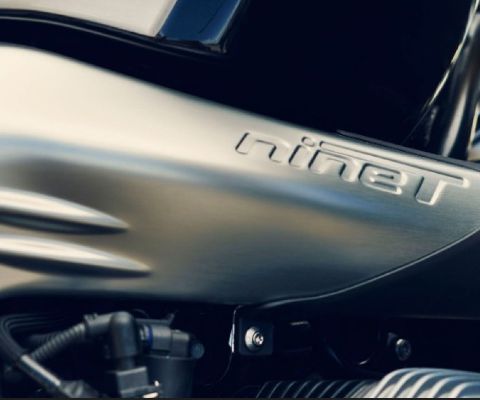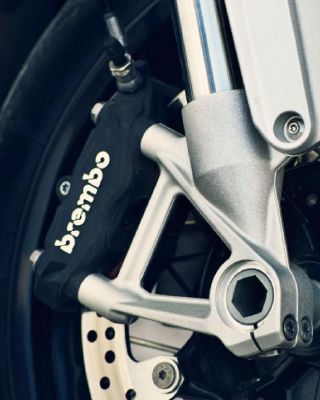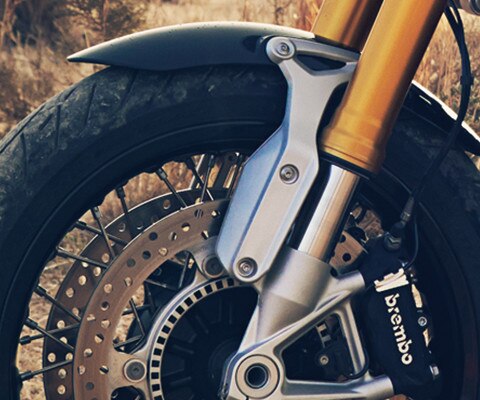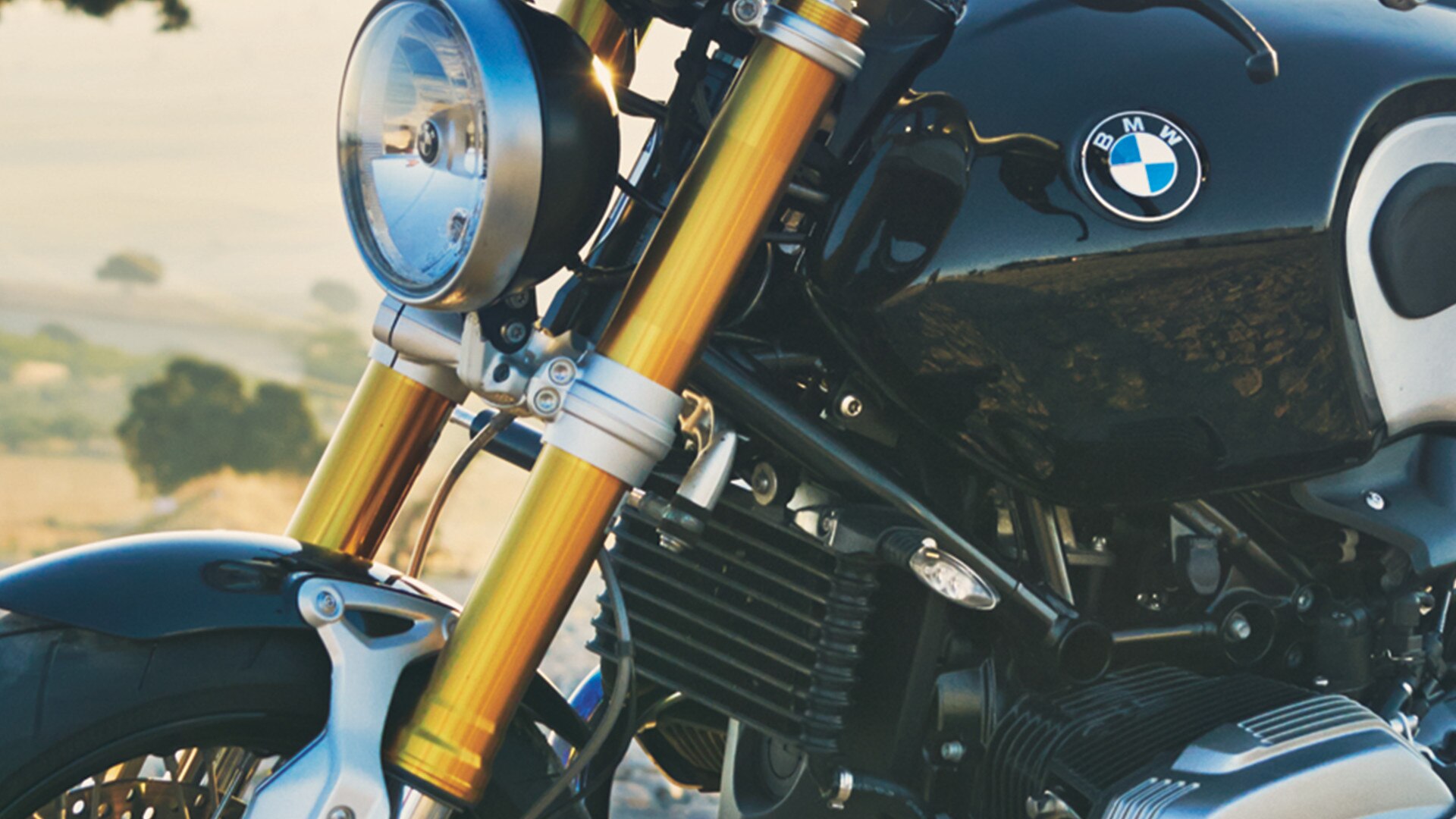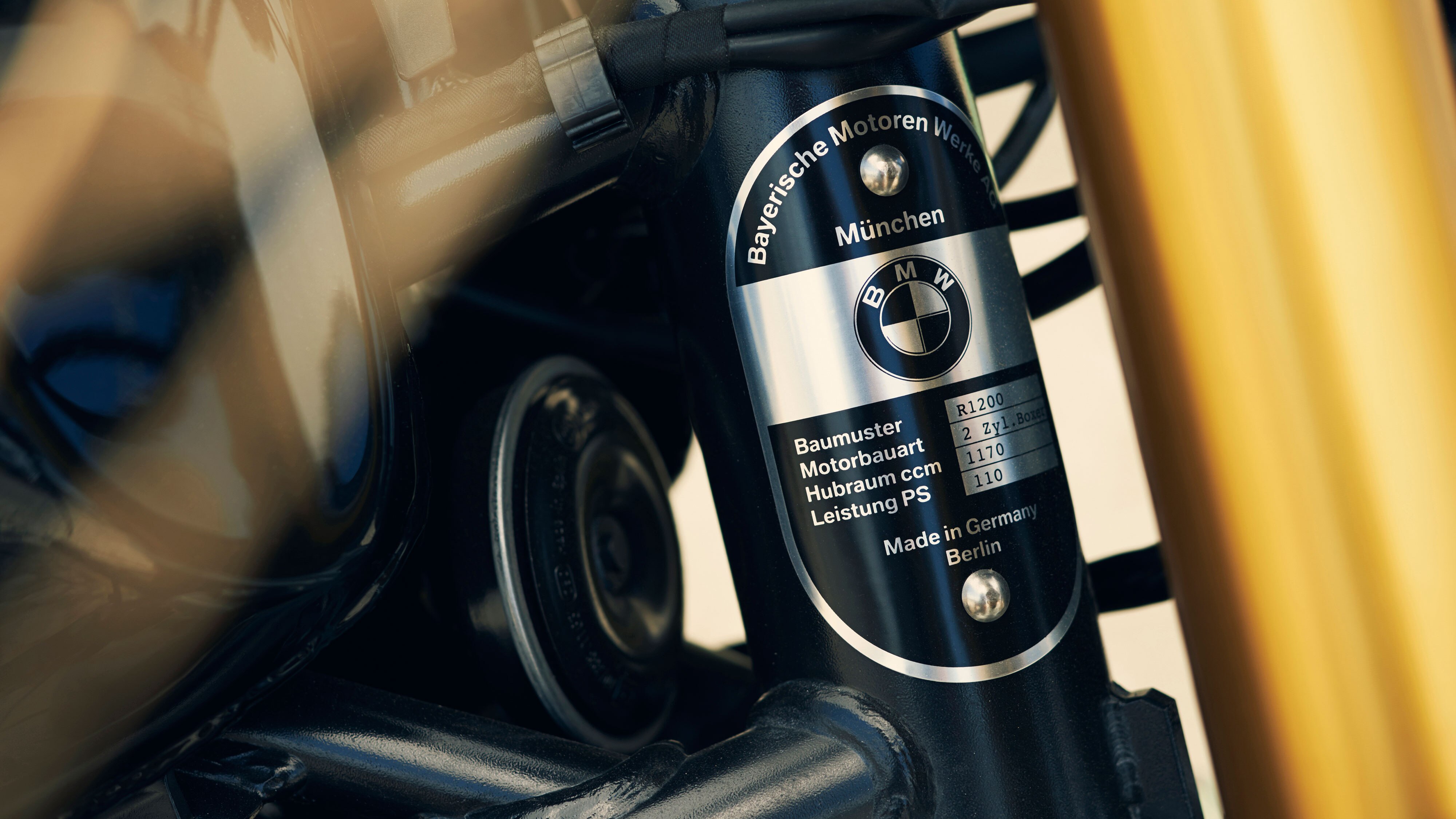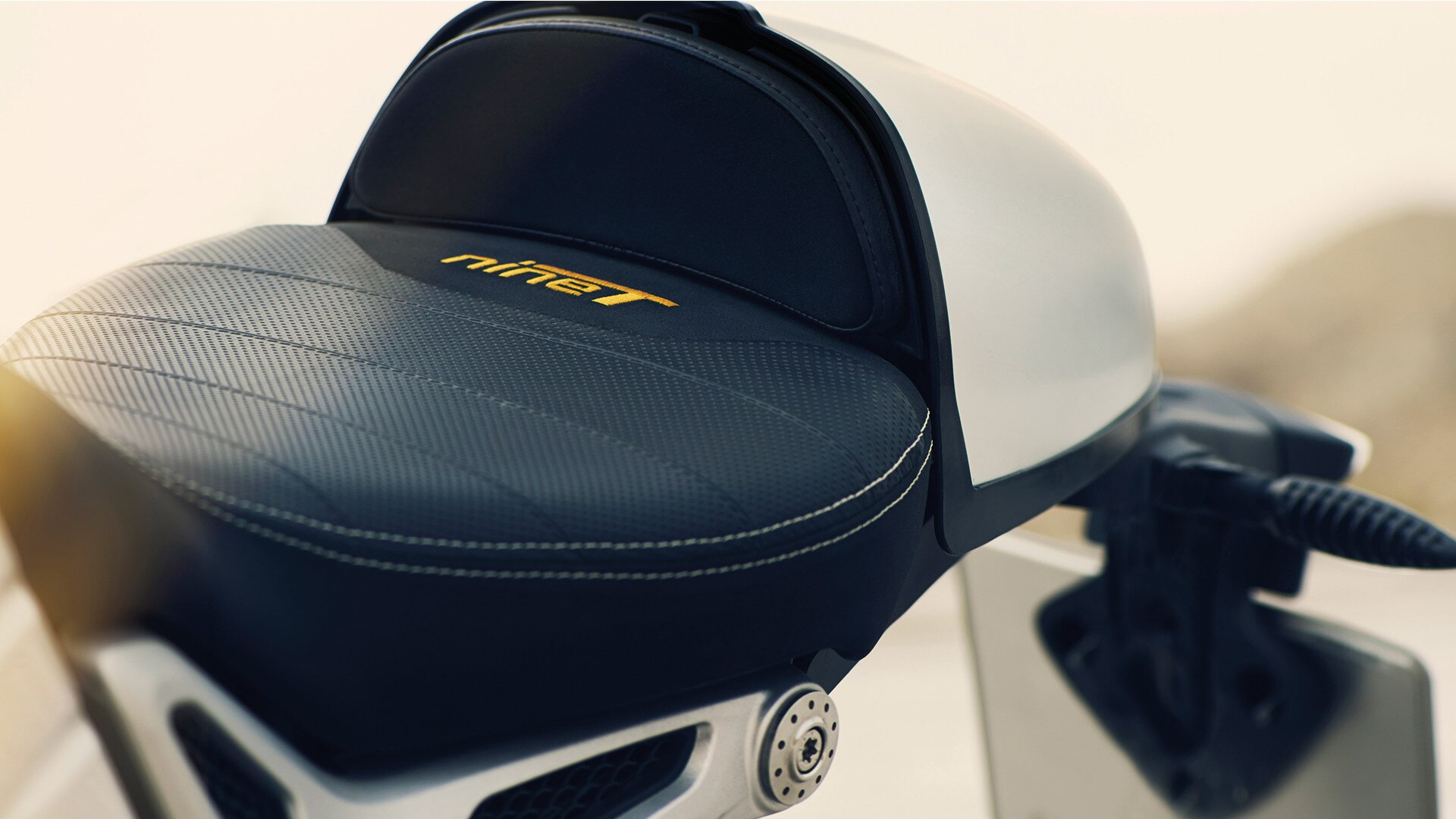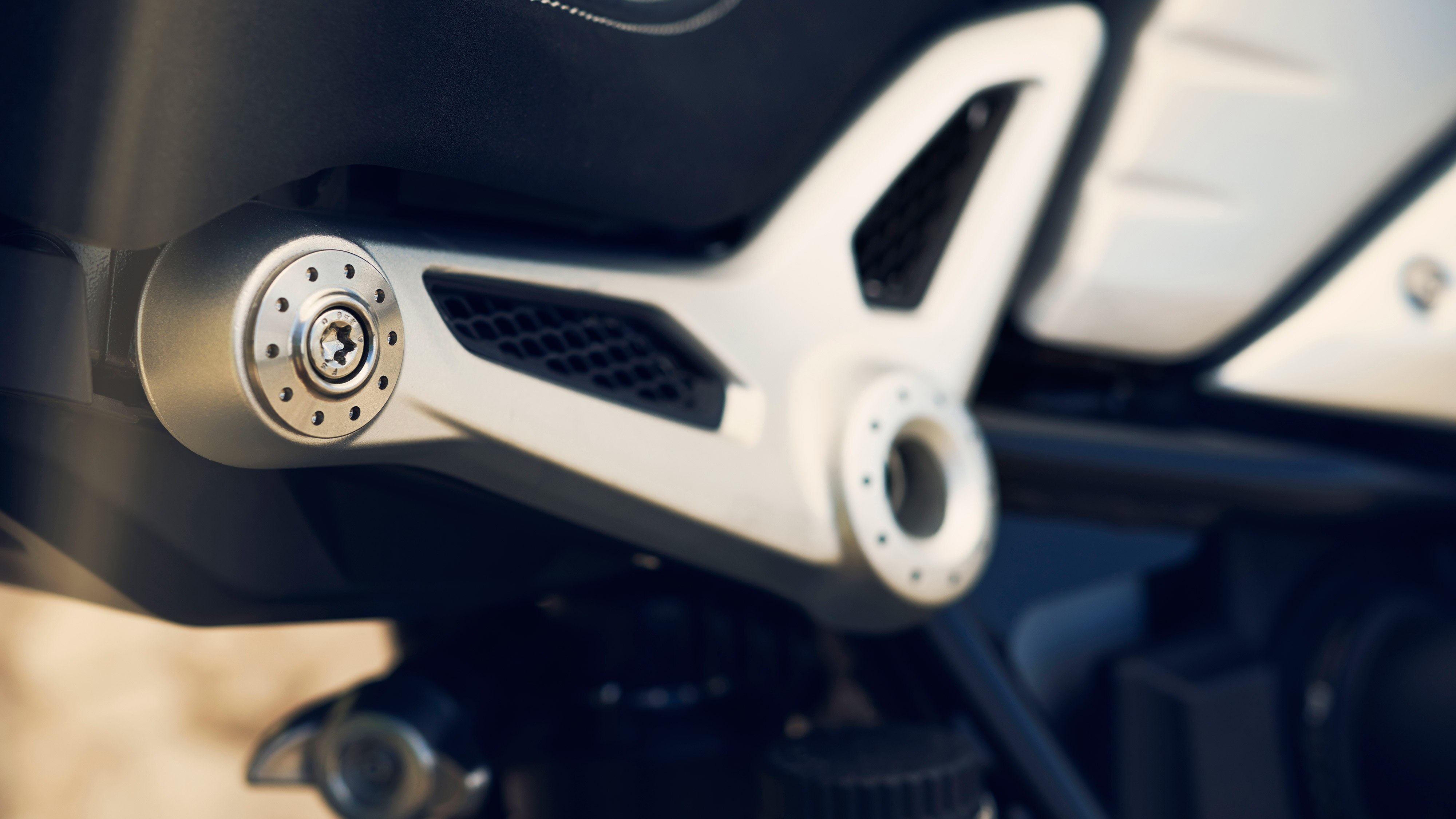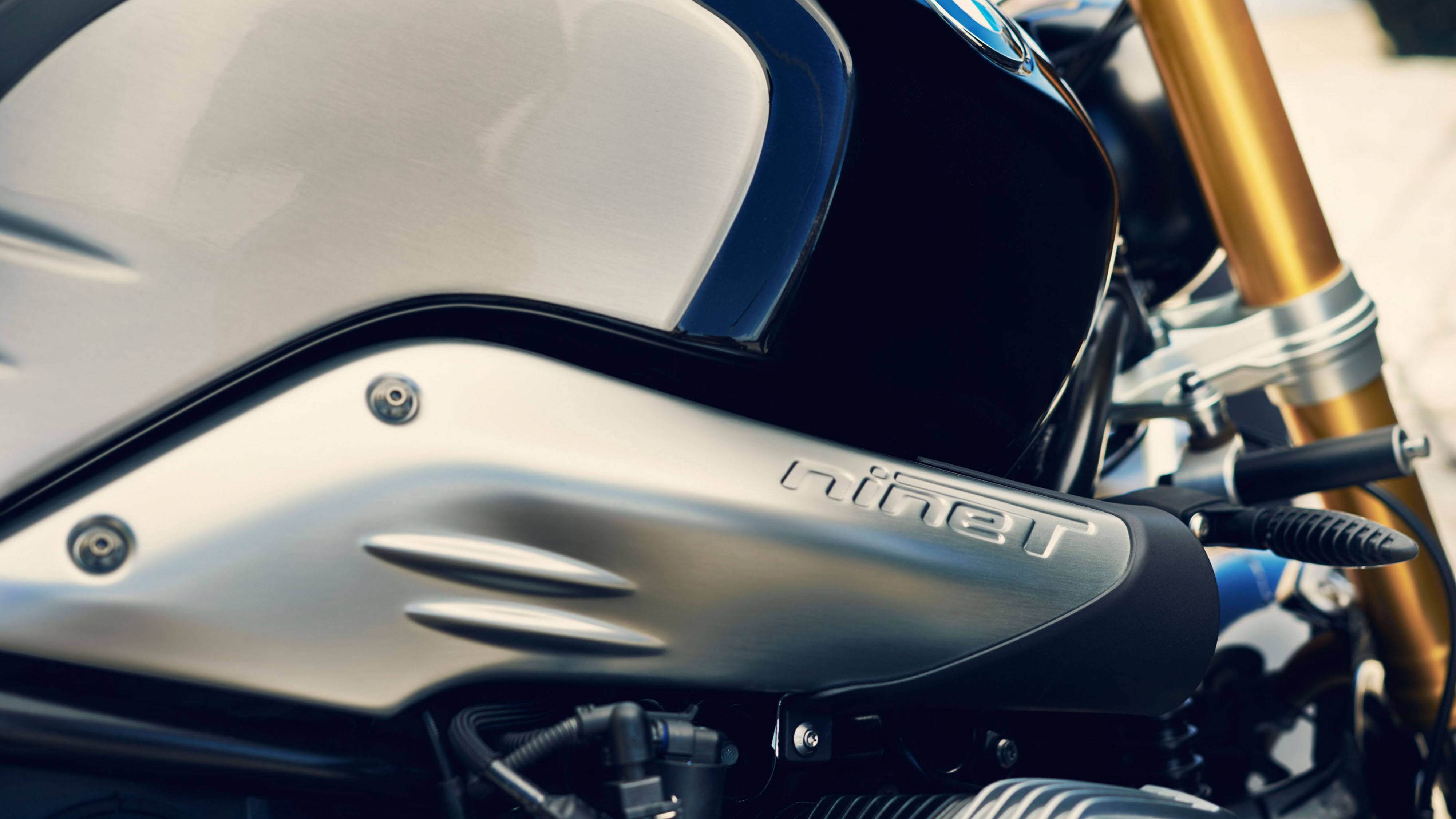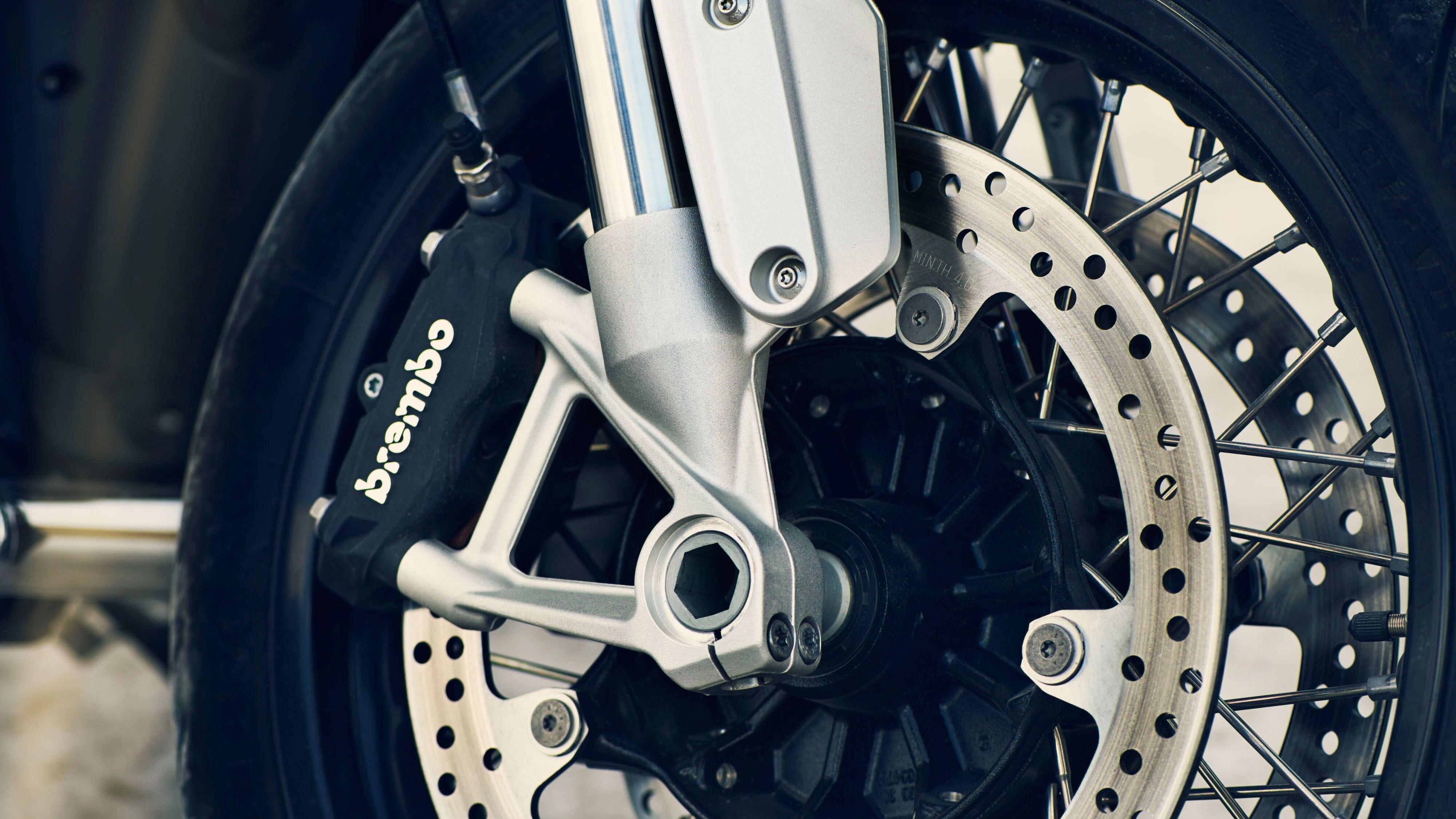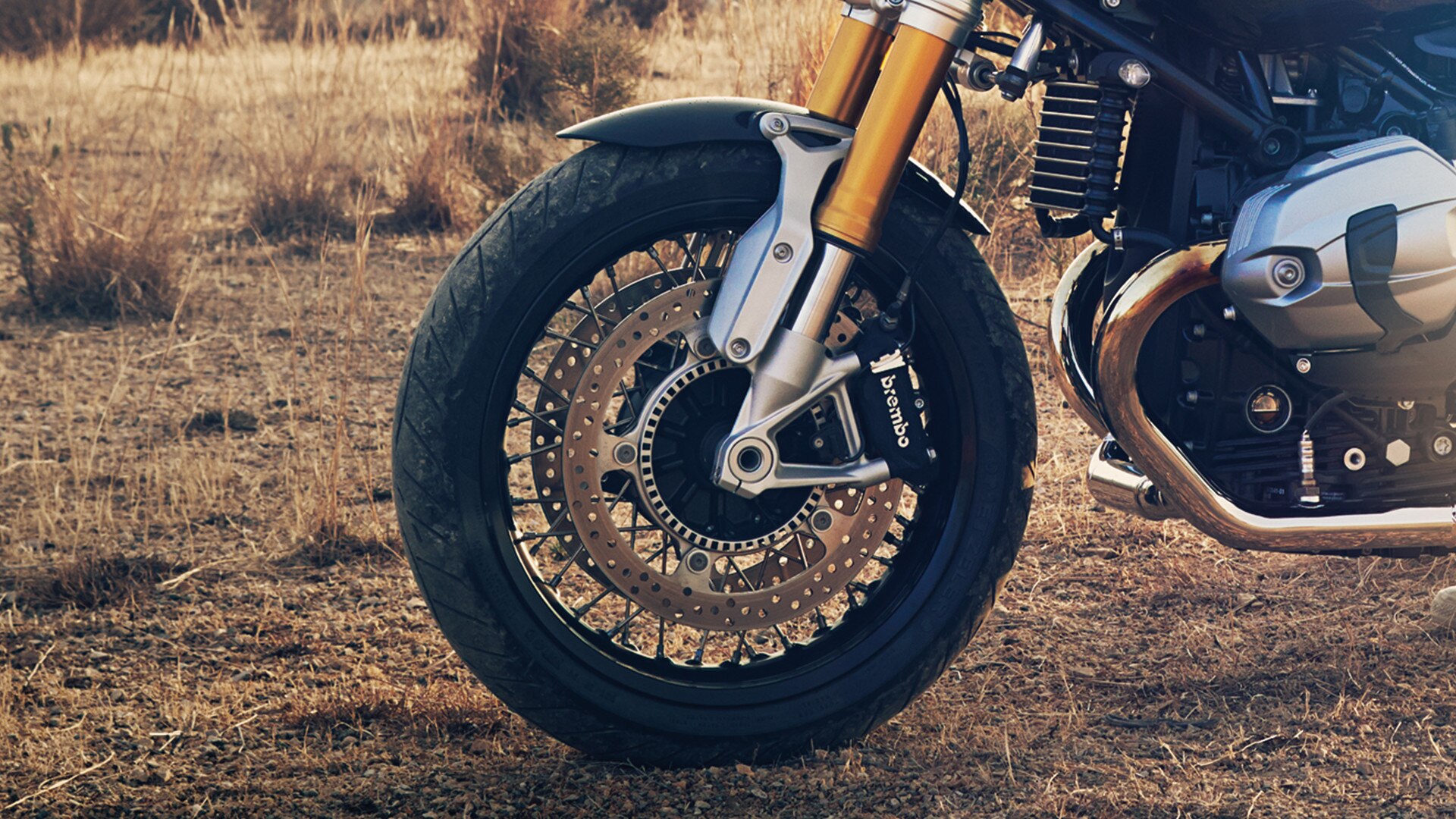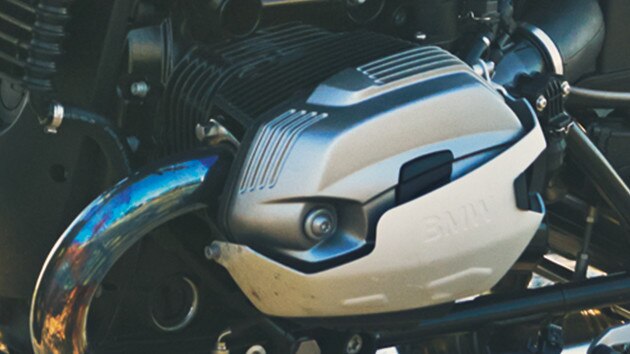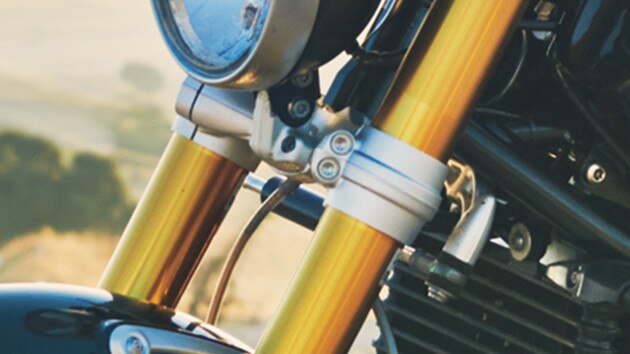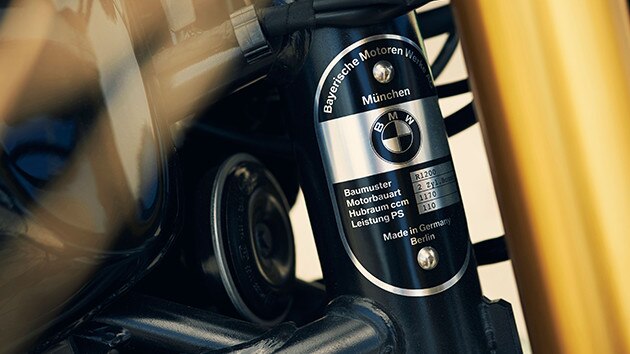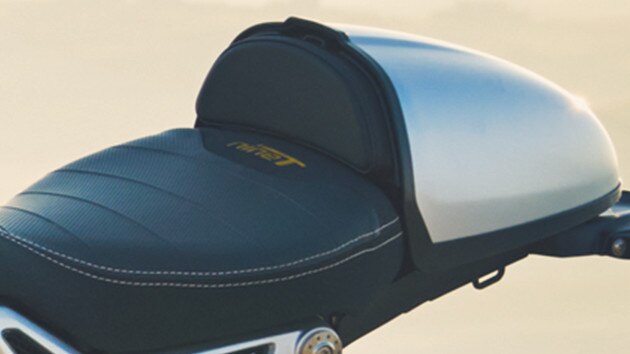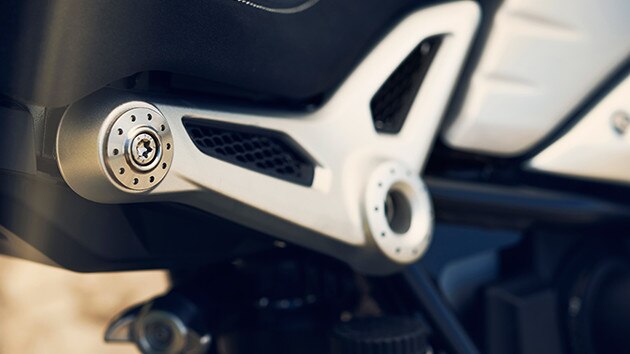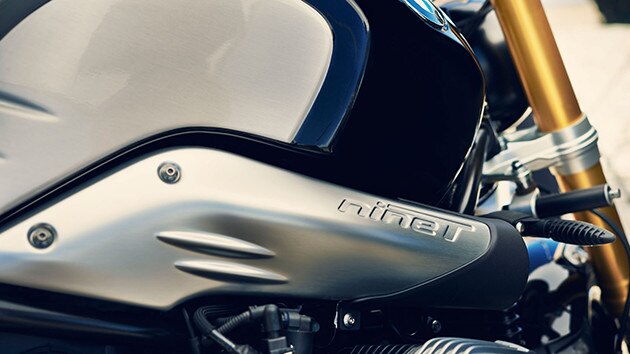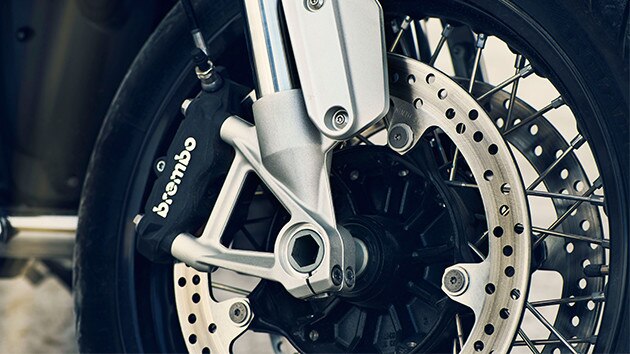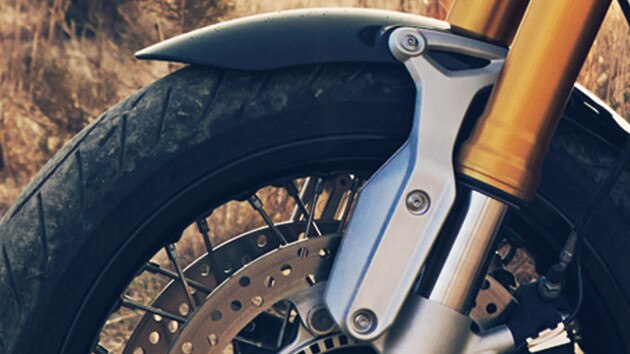 Relaxed seating, stress-free riding.
Relaxed seating, stress-free riding.
Even the ergonomics of the R nineT are aligned entirely in keeping with its casual overall look and its dynamic riding characteristics. It almost sounds like a paradox, but despite its engine performance, the target here is relaxed deceleration – with the fullest pleasure. The balanced ergonomic triangle and the still somewhat flatter steering head angle allow you to discover new routes while sitting up and yet staying relaxed. Meaning ergonomics and outstanding riding characteristics literally go hand in hand with the R nineT.
+ Read more
BMW Motorrad Special
Bring your character onto the road.
No tinkering, no surprises, no compromises. With BMW Motorrad Special, you get a bike with your personal touches and the highest quality standards.
At BMW Motorrad Special, you will find particularly high-quality designer optional equipment such as the exclusive Option 719 milled parts set and Special colours or performance enhancing accessories from HP Parts.
The interplay between long-standing development skills from BMW Motorrad and the interaction of complex production processes connected with tradition-steeped craftsmanship facilitate a new level of significance and exclusivity.
Learn more
Works of art on two wheels.
Customizers transform bikes into unique items.
He is an originator, a designer, an aesthete: the customizer gives the standard motorcycle an unmistakeable face and a soul. Each and every one of his creations is a work of art. New colours, new shapes. Other materials, other mechanics. It attracts all the looks and makes your heart beat faster.  
Read more