Everyday Adventures.
What's on your bucket list?
Standing on a surfboard and being pulled by a G 310 GS. Or just dropping everything, getting on your bike and spontaneously driving to the seaside. There are any number of crazy things you can do with the G 310 GS. Things that don't have to be enormous to stay in your head and make everyday life an adventure. Are you ready for your very own Everyday Adventures Bucket List? For inspiration, here are some special stories from all over the world. Stories of people who take off with their G 310 GS and discover new facets of life...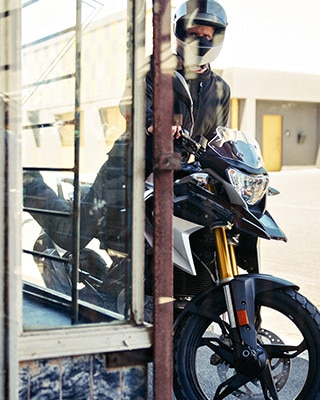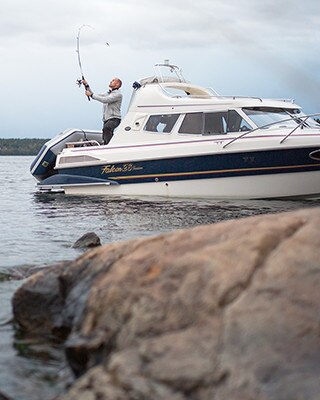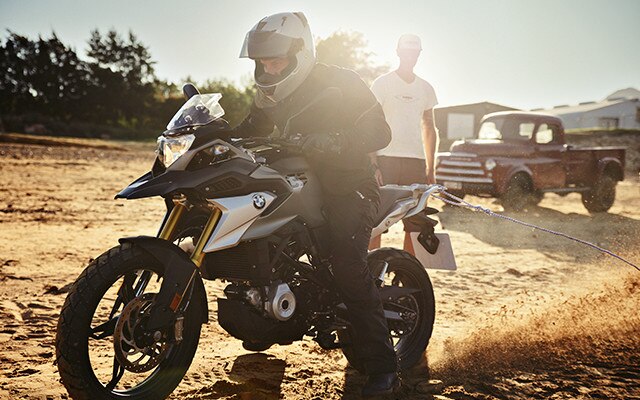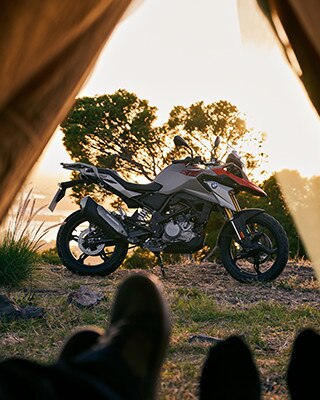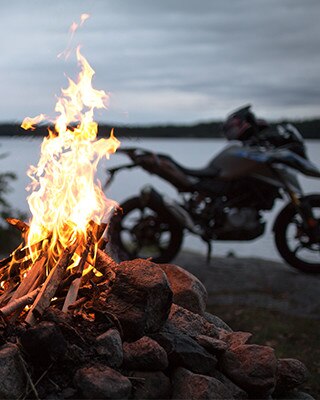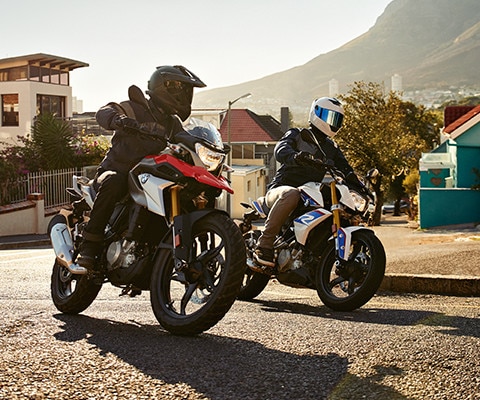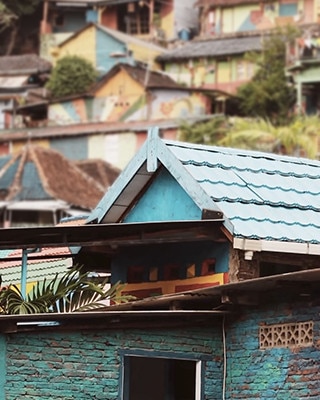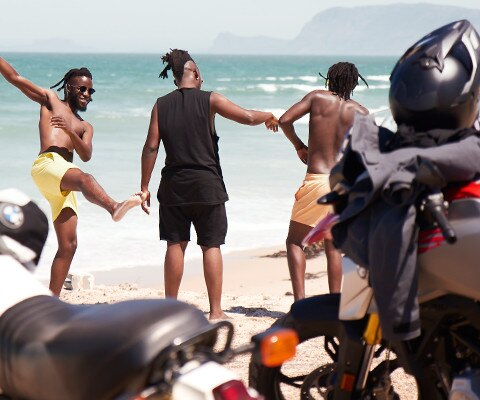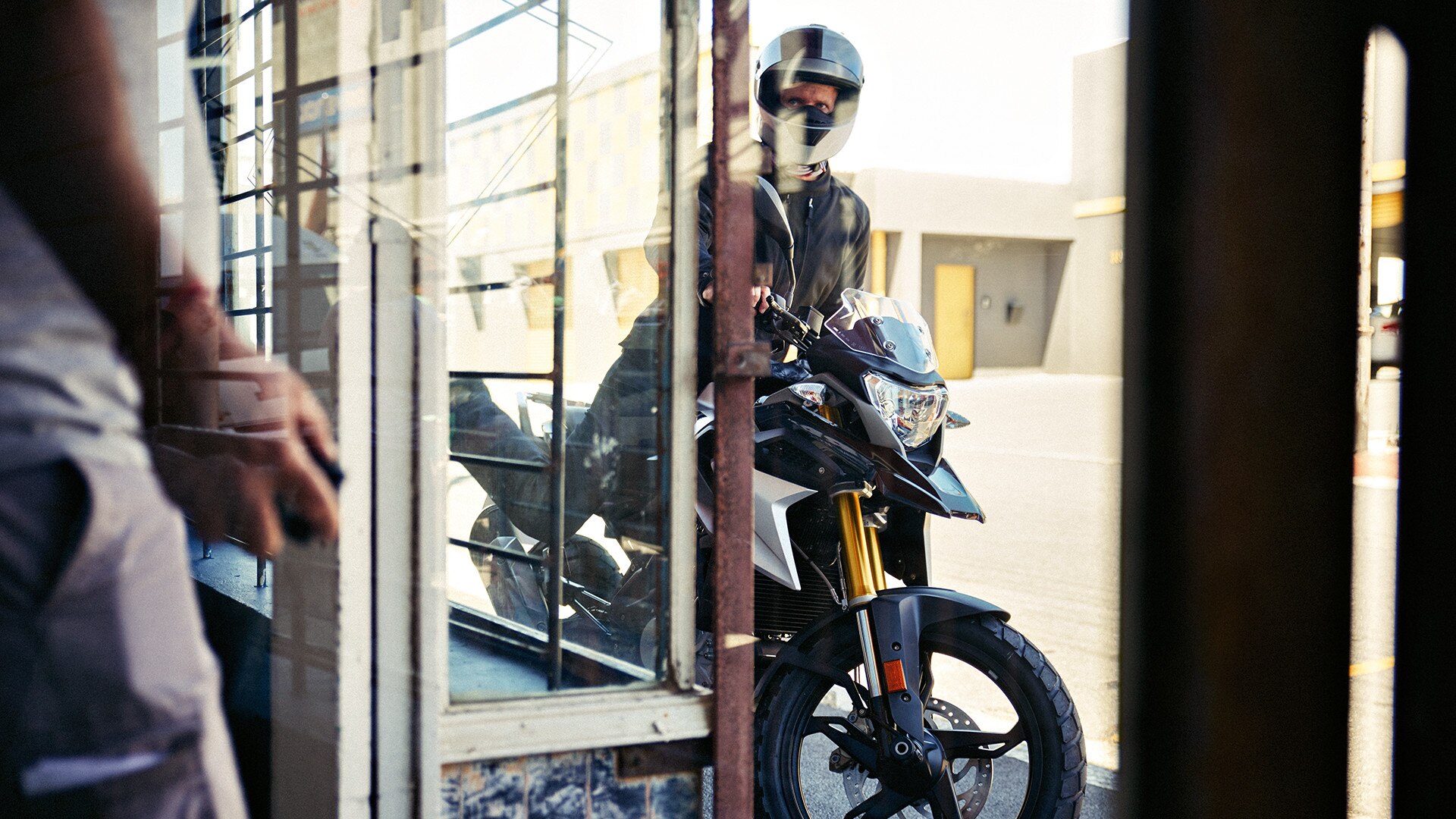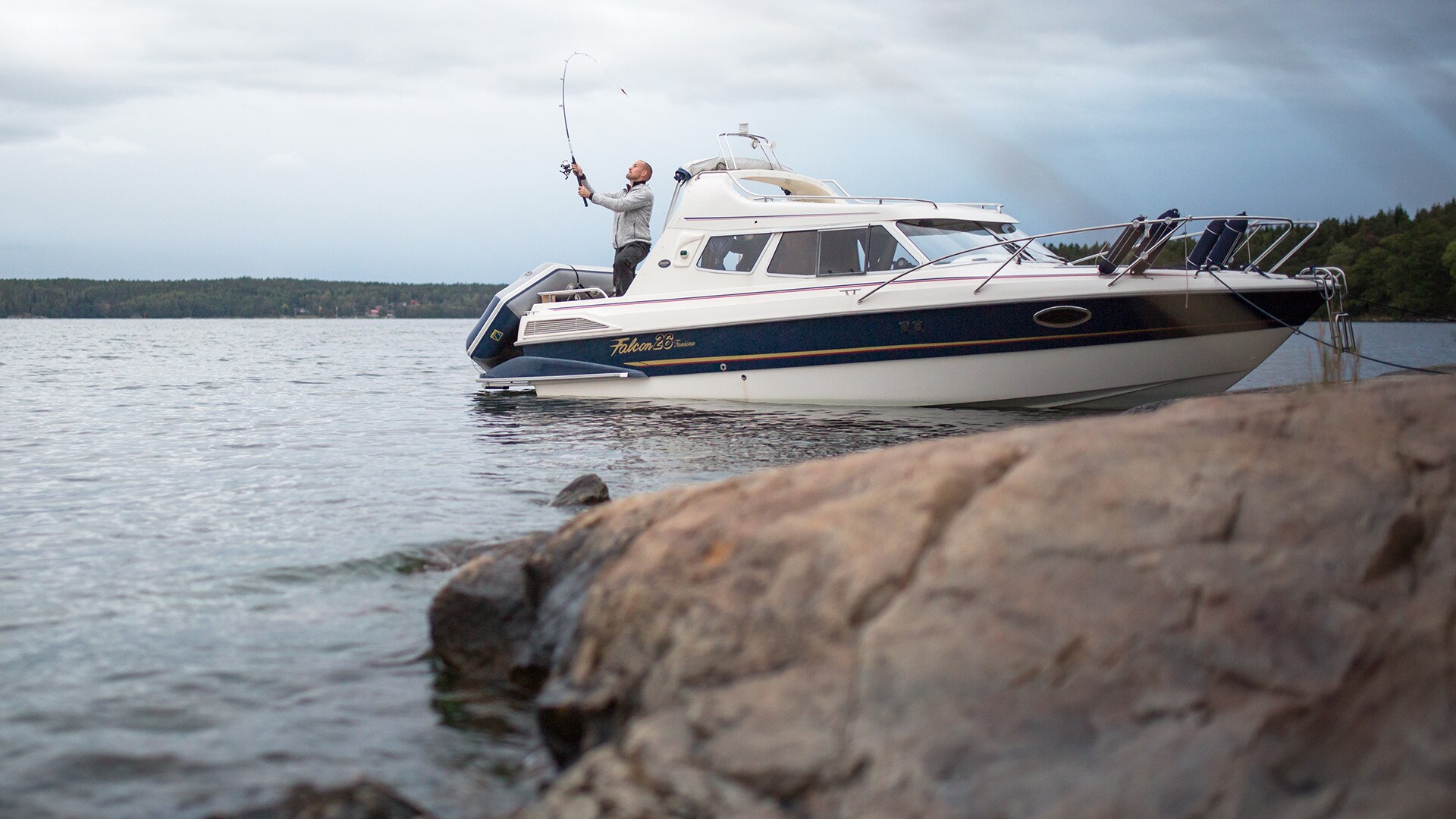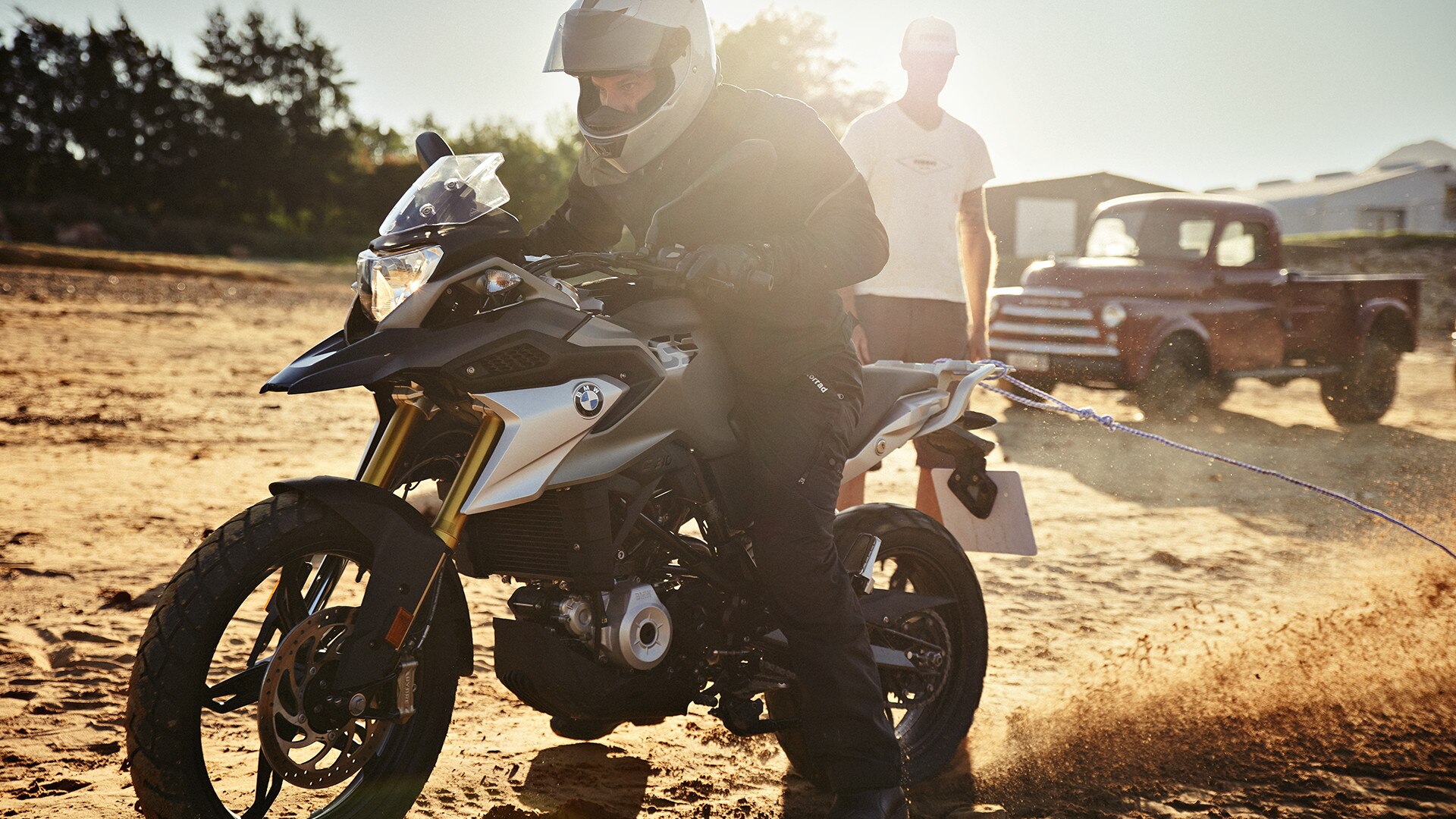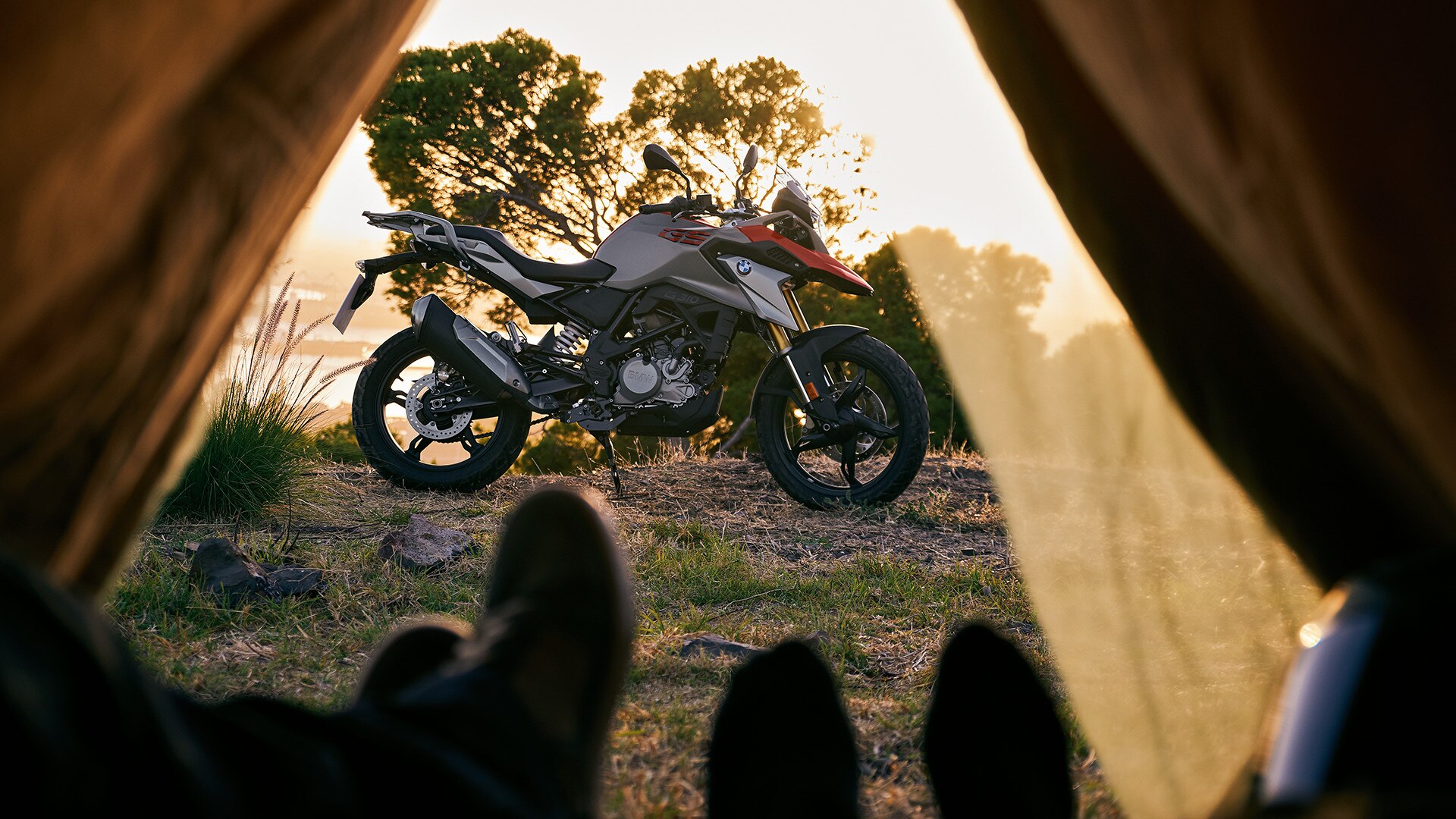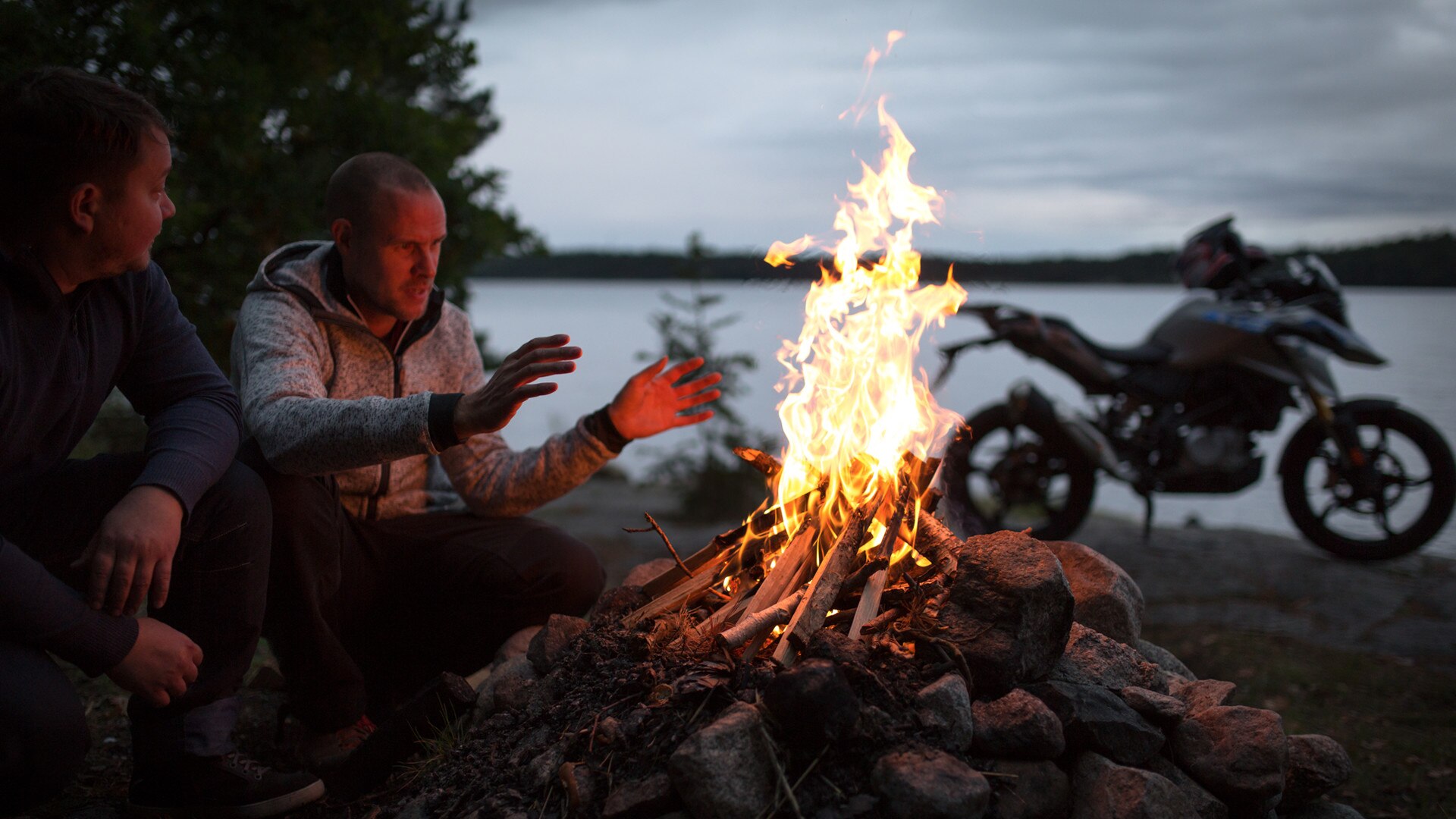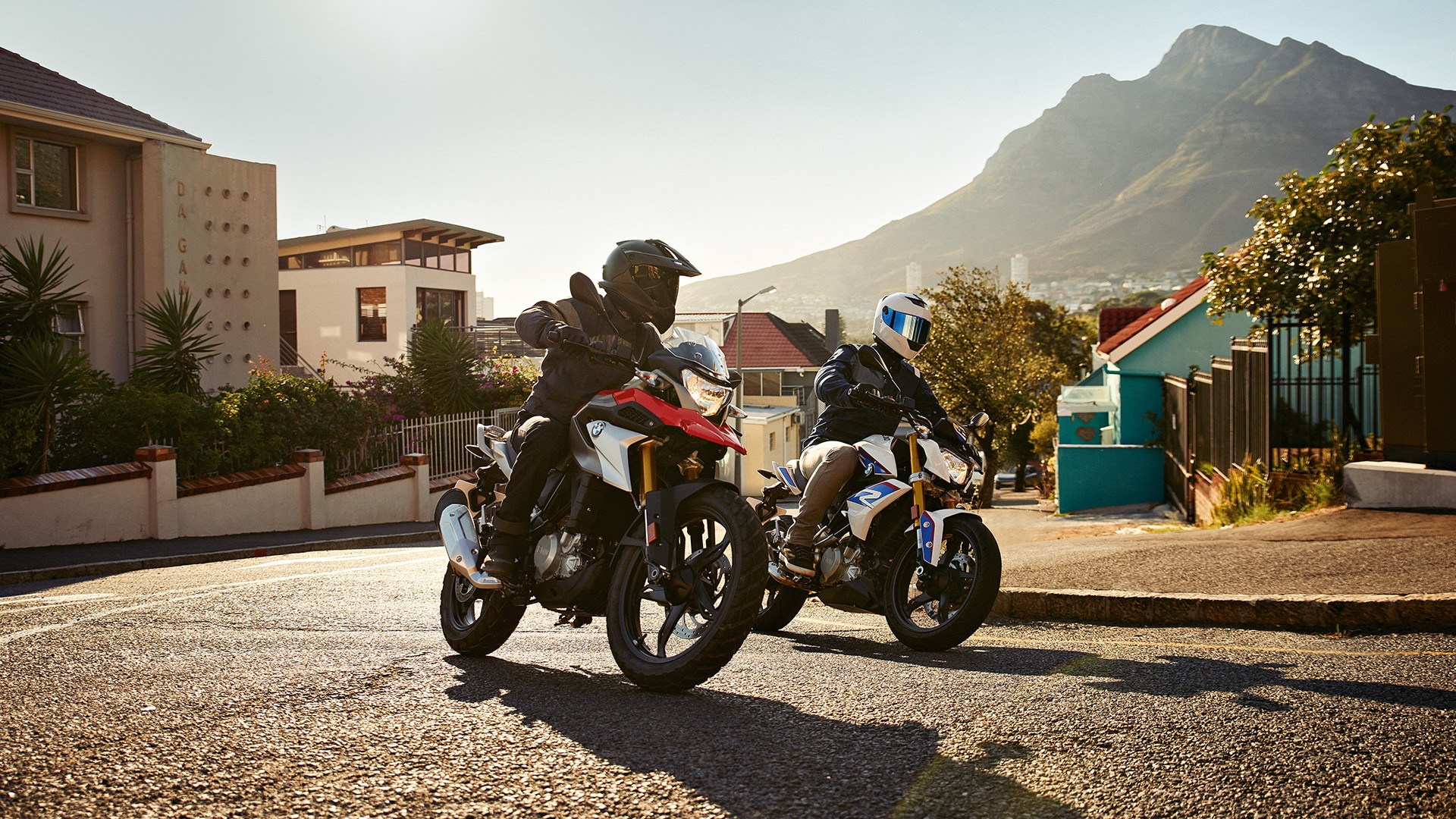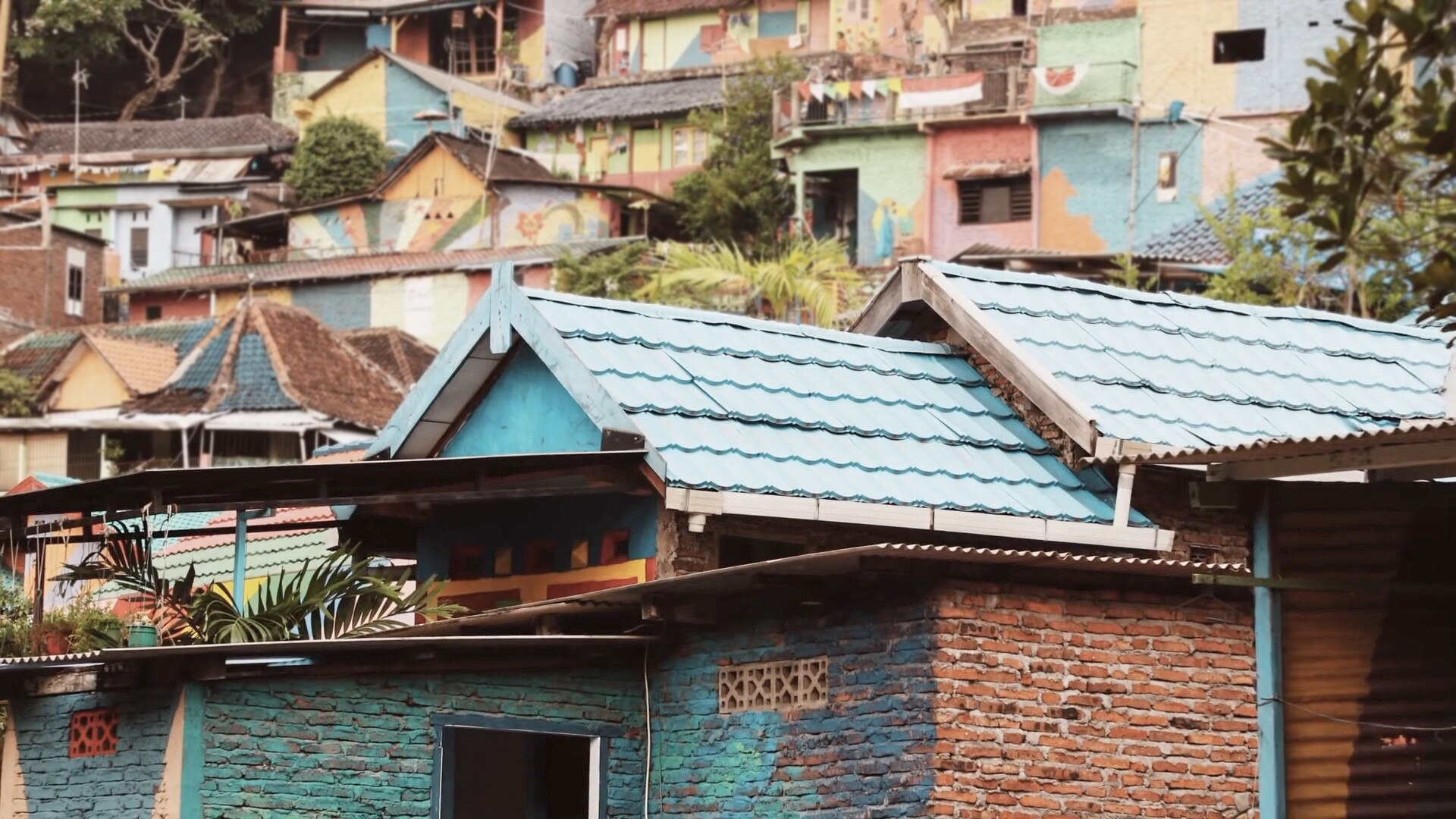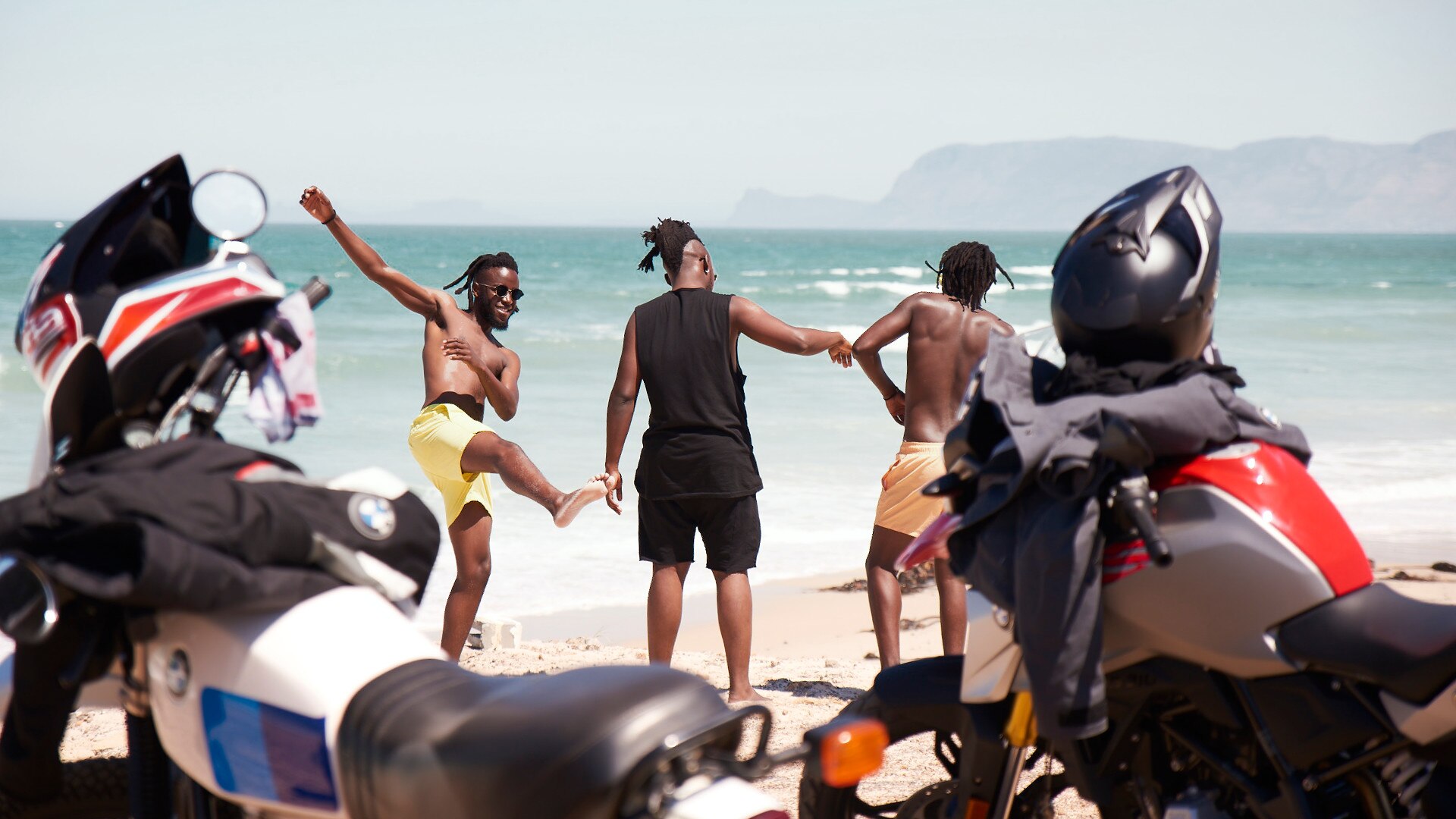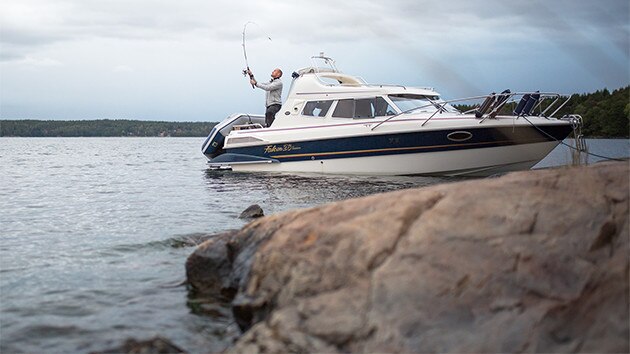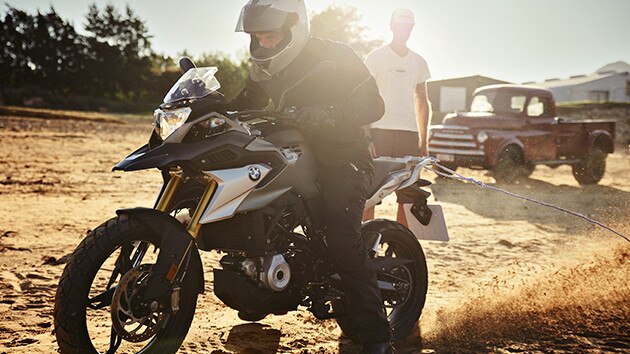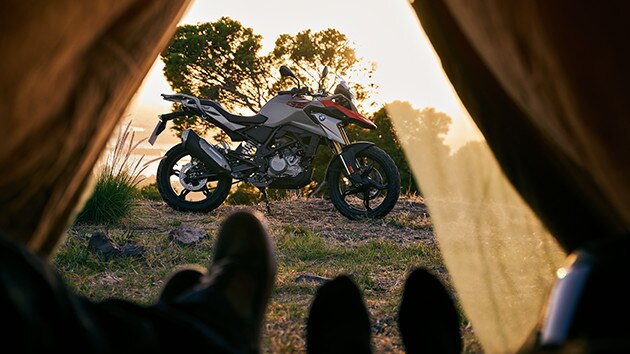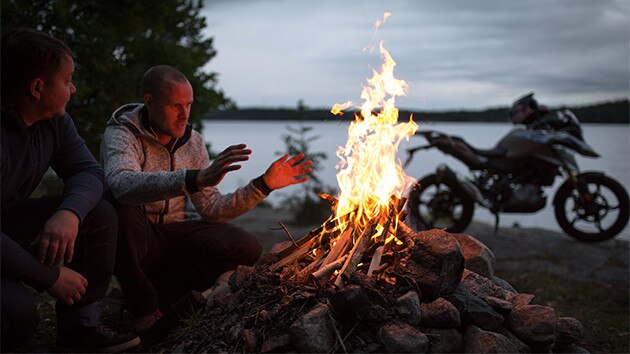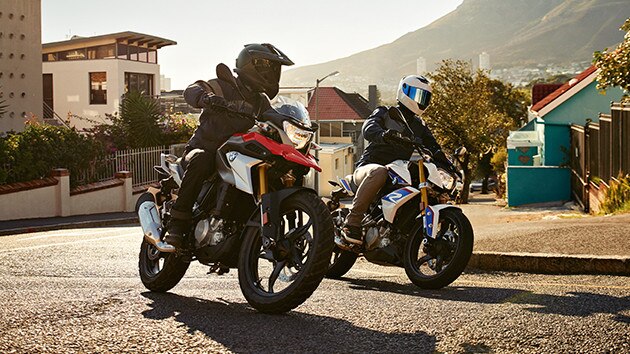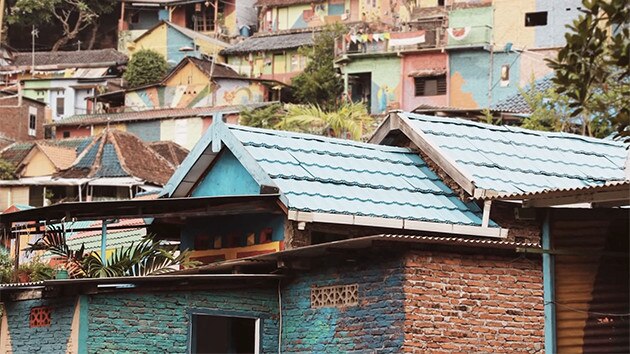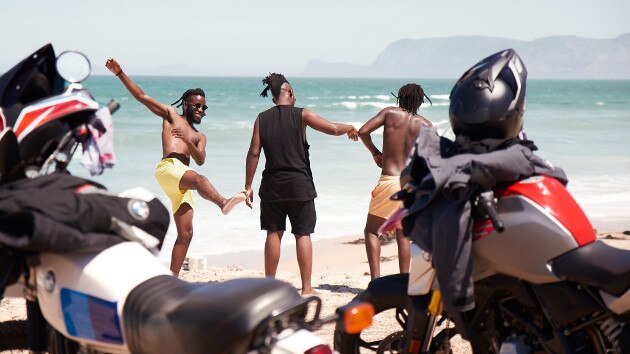 Bucket List #1: Find your wilderness
Imagine coming home from your morning jog and waiting outside your door is a G 310 GS with your name on it, with the challenge "Find your wilderness". That's exactly what happened to Fhatuwani. Surprised but ready for the challenge, he embarked on his very own Everyday Adventure. In the following you can see what he experienced.

+ Read more
"
It's important for me to have new experiences. They make me what I am. "
Bucket List #2: Do something You've never done before
Brad usually doesn't wait for adventure to come to him. It's up to him to make sure that his life is full of variety. But one day he looks out the window and sees a G 310 GS in his front garden. There's a note with his name on it and a challenge: Do something you've never done before. Today the Everyday Adventure Project is adding variety to his life, and Brad doesn't hesitate to set out on his adventure. 

+ Read more
"
Life is a journey. There will always be boring moments. But it's up to you to make sure that life has just as many exciting moments. "
Bucket List #3: Reconnect with an old friend.
You know how it is. In everyday life, you often forget what counts most: good friends. Between work, household, shopping and other obligations, there's often not enough time to maintain social contacts. That's why we surprised Juuso from Stockholm in Sweden: actually he just wanted to buy bread rolls, but then everything changed...  

+ Read more
"
You don't have to travel to the end of the world to understand the meaning of adventure. There's so much waiting right outside your front door. "
Bucket List #4: Reach the stars.
Out of the city and into adventure. That was the task for Bimo from Jakarta. Always looking for new limits, the Everyday Adventure was just right for him. And so Bimo set out to experience new highlights and literally reach for the stars... 

+ Read more
"
A dream remains a dream as long as you only dream it. It's up to you to make it come true. "
Bucket List #5: Waves crest and break
Tune in for a day in the life of iconic Australian surfer Torren Martyn. No frills, just thrills and life's simple pleasures. "This is not about chill —after all, I can rest when I'm dead. This is about living the life that the land, the road, the surf and the sand have carved out for me". 

+ Read more
"
Everyday adventures – a curious word, everyday, associated with the common, the ordinary. Yet what is so ordinary about this? Where is the common in this? My story is part of the "everyday" and yet it is far from the trivial — wouldn't you agree? "
Bucket List #6: the call of the urban jungle
Are you ready for your urban adventure? Follow the call of the G 310 GS and discover the urban jungle in a new way - just like actor Felipe Roque did. Dive in, let yourself drift or just get carried away: Experience the incredible journey of Felipe and let yourself be surprised by his very own personal Everyday Adventure. 

+ Read more
"
You can't walk in the rain without getting wet. "