R 1250 GS Adventure
Starting from
₹ 22,50,000.00
EMI starting from ₹ 32,999.*
All motorcycles are supplied only with equipment required by law. Illustrations on this website may differ from this.
All motorcycles are supplied only with equipment required by law. Illustrations on this website may differ from this.
THE BMW R 1250 GS ADVENTURE
NO DESTINATION IS TOO FAR
The world is there to be discovered. There's always something new. The BMW R 1250 GS is the queen of the touring enduro It's just made for impassable routes, adverse conditions and the most remote destinations. That is why we have further optimised the high standard of touring suitability and comfort. From driver assistance systems, lighting technology and advanced riding modes to a USB socket, the BMW R 1250 GS Adventure offers you everything you need to explore unknown places. And thanks to the powerful boxer engine with BMW ShiftCam, you can reach any destination with ease. Because we know: Your ideas for travelling the world are endless. Just typical #SpiritOfGS.
The BMW R 1250 GS Adventure is at home in the world. No destination is too far for it, no underground is alien to it. On the road, off-road and back again. Even if you don't know what terrain to expect along the way, you can rely on your bike down to the smallest detail. With the BMW R 1250 GS Adventure, you can now enjoy long distances even more intensely. Comfortably and safely. Always ready for a few extra miles - and miles with that little extra. 
+ Read more
LED flashing turn indicators as standard with Cruising Light option
Dynamic ESA of the latest generation.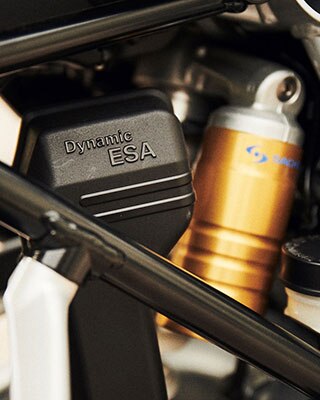 Long range with the 30-litre tank
Adaptive headlight with LED swivelling headlight
Riding modes Pro and ECO Modus
DTC and ABS Pro in series
TFT display with connectivity, USB charging socket and adjustable windscreen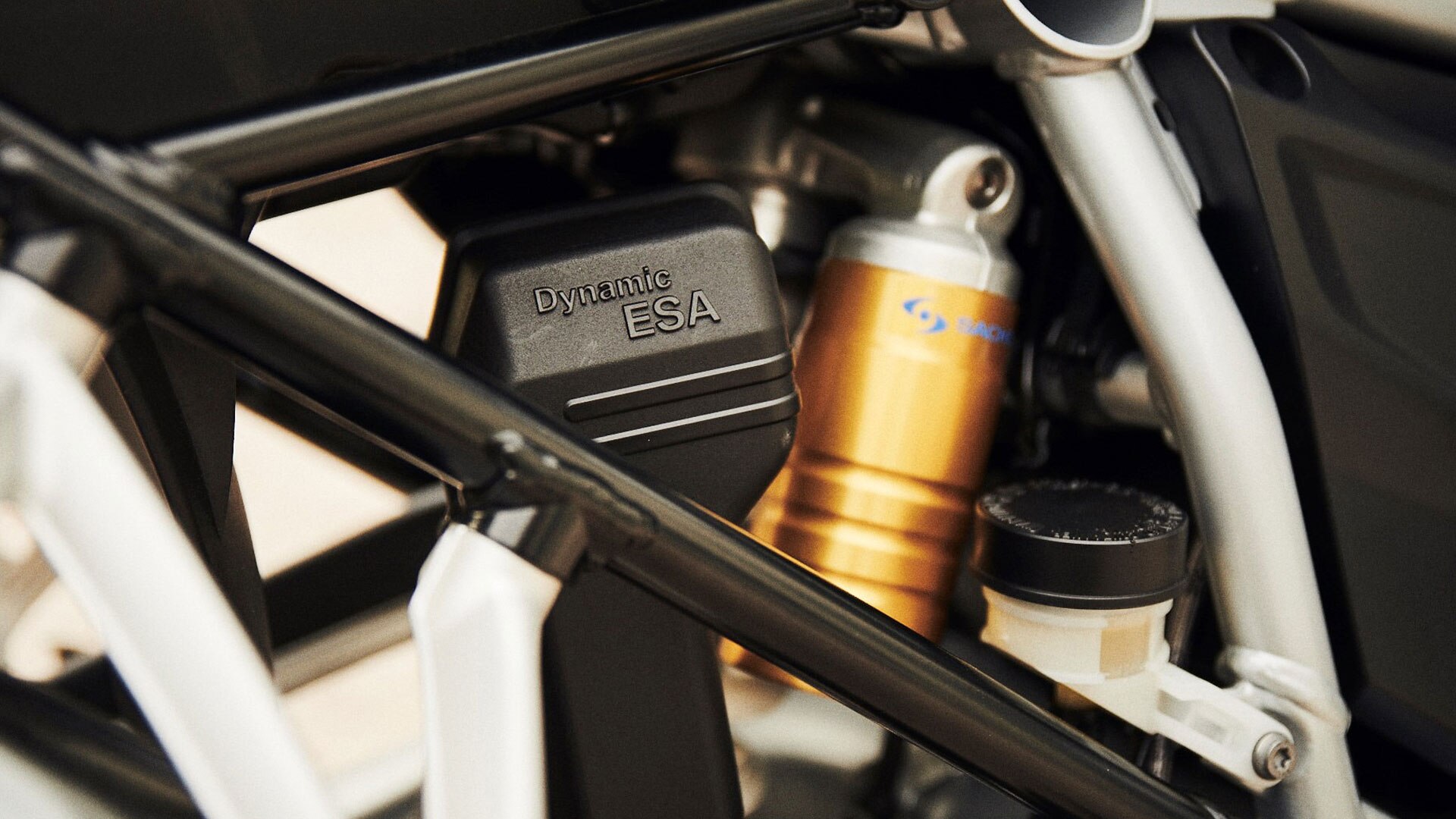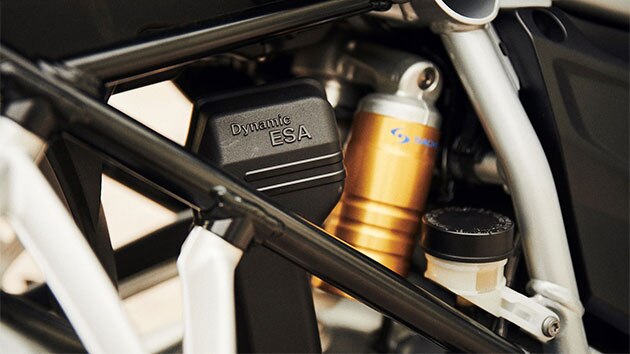 Go relaxed into unknown terrain
Go relaxed into unknown terrain
The comfortable ergonomics and seating position of the BMW R 1250 GS Adventure offer superior vision in every situation and let you control the bike easily. As the handlebars can be raised by up to 30 mm, you can ride comfortably and confidently even as a tall rider or standing up while off-road. In addition, the wide range of seat heights from 790 to 910 mm and the extensive selection of seats are guaranteed to help you find the right BMW R 1250 GS Adventure for you. Enjoy every tour even more. 
+ Read more
LED lighting technology
LED lighting technology
More radiance, visibility and prominence: The full-LED swivelling headlights and adaptive headlights guarantee superior illumination and constant range - to the side, up and down. Depending on the ground gradient, payload and inclination in curves.  
This way, the light is with you wherever you ride. The LED turn signals with Cruising Light option provide an eye-catching appearance with constantly dimmed lighting at the front. While at the rear, the multifunctional LED indicators increase passive safety. Further highlights: the Welcome and Goodbye function as well as the driving lights, which can be activated when the ignition is switched off - very practical when manoeuvring in the dark.
+ Read more
3 years warranty
Ride on & on & on. We`re giving you an extra year. 
Now there's a 3-year warranty on all motorcycles. 

Powerful, confident, reliable
136
hp Max. power at 7,750 rpm
143
Nm maximum torque at 6,250 rpm
Confident, reliable, powerful. Just like the ideal companion should be in known and unknown worlds. Thanks to the variable camshaft control system BMW ShiftCam, the boxer engine of the BMW R 1250 GS Adventure turns long distances into pure pleasure. What does this mean for you? Smoother running in the low speed range and high torque in each speed range. This results in a balanced running culture that gives you even more confidence and dynamics when riding your BMW R 1250 GS Adventure.
+ Read more
This is what adventure sounds like
As unique as your destinations
Inspiration at every glance
The expression: powerful, robust. And on top of that, the impression of being able to conquer any terrain - this is the look and feel of every BMW R 1250 GS Adventure. Now it's up to you how far you want to go
Ice Grey
In the basic colour Ice Grey with contrasts in silver and black and the striking seat in red/black, this bike stands for the pure GS feeling.
Style Rallye
Wholescale performance: In dynamic Light white/Racing blue metallic/Racing red with eye-catching tapes on the tank, the BMW R 1250 GS Adventure shows its sporty side.
Style Triple Black
Simple elegance: The matt and shiny details of the Black storm metallic/black/agate grey paintwork emphasise the powerful silhouette of your GS.
Equipped for the long-haul
Equipped for the long-haul
Well-trodden paths not for you? The R 1250 GS Adventure doesn't like them either. Thanks to its wide-ranging optional equipment, such as the Touring Package with preparation for the navigation system or case holders, you can put together your machine exactly as you need it. We've already prepared three suggestions to inspire you: from ample storage space for the most distant destinations and enduro-specific equipment for off-road enthusiasts, to a particularly refined finish. Make the R 1250 GS Adventure your bike for your adventure.
+ Read more