G 310 GS
Starting from ₹ 3,49,000
₹ 7,999 per month with BMW Financial Services
*Price prevailing at the time of invoicing will be applicable. Delivery will be made on ex-showroom basis.Ex-showroom prices inclusive of GST (incl.compensation cess)@31% as applicable all bikes except G 310 R and G 310 GS which are at 28%,but excludes Road Tax,RTO statutory taxes/fees,other local tax/cell levies and insurance. Prices and options are subject to change without prior notice. For further information,please contact your Local Authorised BMW Motorrad Dealer.@ As on July 18,2018.
All motorcycles are supplied only with equipment required by law (e.g. reflectors as per Euro 4 standard). Illustrations on this website may differ from this.
The BMW G 310 GS.
A thirst for adventure. Every day.
Be spontaneous, break with the routine, make everyday life into a personal experience. The adventure is always right outside your front door – make it yours with the G 310 GS. It carries you through the urban jungle, confident and carefree, and out into the surrounding countryside. Because with the G 310 GS, the adventures don't have to be big to be unforgettable. What matters is that you experience them – every day.
The design of the G 310 GS
Choose your style.
The BMW G 310 GS is available in three exciting colour variants: racing red, cosmic black and – as a real highlight – pearl white metallic.
3 years warranty.
Ride on & on & on. We`re giving you an extra year. 
Now there's a 3-year warranty on all motorcycles. 

Unmistakeably a GS. Robust. Diverse. And with its typical design, it embodies the famous GS Spirit. The flyline, the protective windscreen and the renowned GS ergonomics guarantee intense riding enjoyment on any surface. With the fresh and striking colour variations, you will attract everyone's gaze in the urban jungle. High-quality design elements highlight the unmistakable GS look if you're heading out on an adventure.
+ Read more
One-cylinder four-stroke engine
3.33
litre consumption per 100 km based on the WMTC
G 310 GS Water-cooled, four-stroke single-cylinder engine
A dynamic mixture.
A dynamic mixture.
The one-cylinder engine is striking as the cylinder is angled to the rear and the cylinder head is rotated 180 degrees. Among other things, an unconventional engine layout is particularly impressive. It positions the centre of gravity low and near to the front wheel – enabling you to take every corner with ease and precision atop the G 310 GS.
Not only is it unmistakeably a GS on the outside; you'll also find BMW Motorrad expertise and quality on the inside. Thanks to the effective combustion and the secondary air system, the G 310 GS complies with the strict Euro IV standards. At the same time, the special engine configuration ensures not only low consumption, but powerful and harmonious power controllability even in the lower rev ranges. 313 ccm and 25 kW (34 HP) at 9,500 RPM guarantee the required power and acceleration.
+ Read more
The highlights of the G 310 GS
Gold-anodised upside-down fork.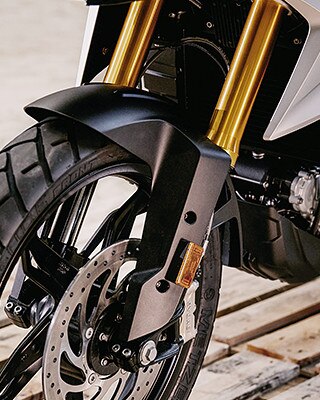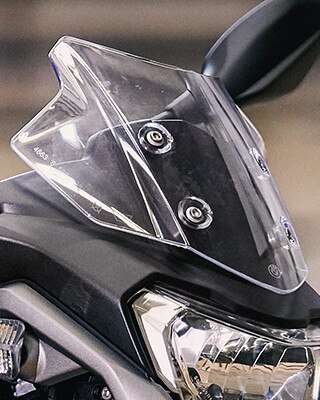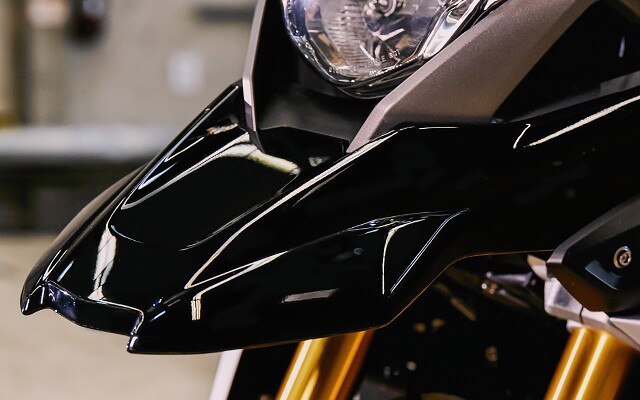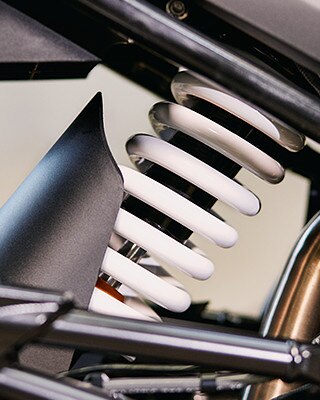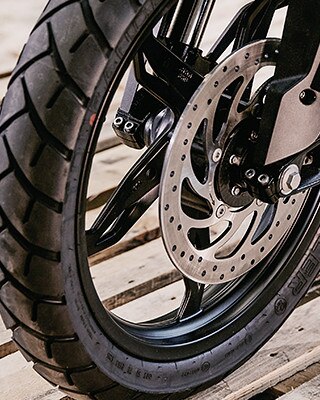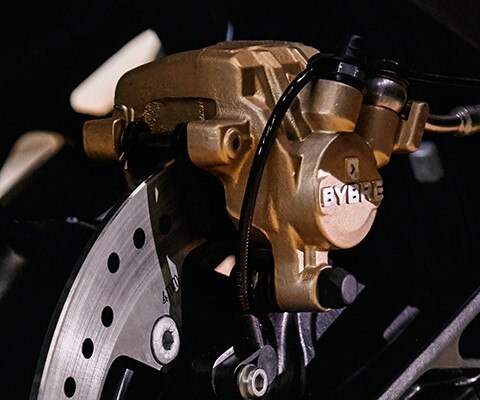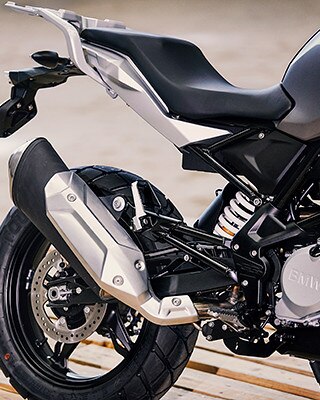 Innovative one-cylinder four-stroke engine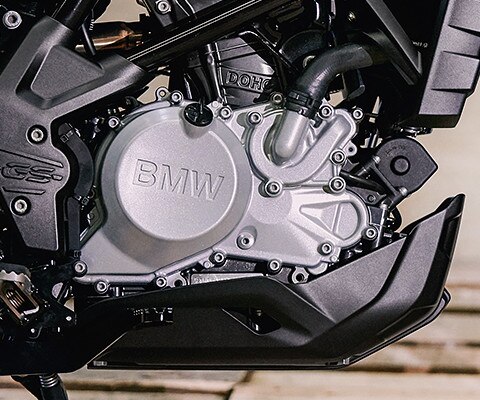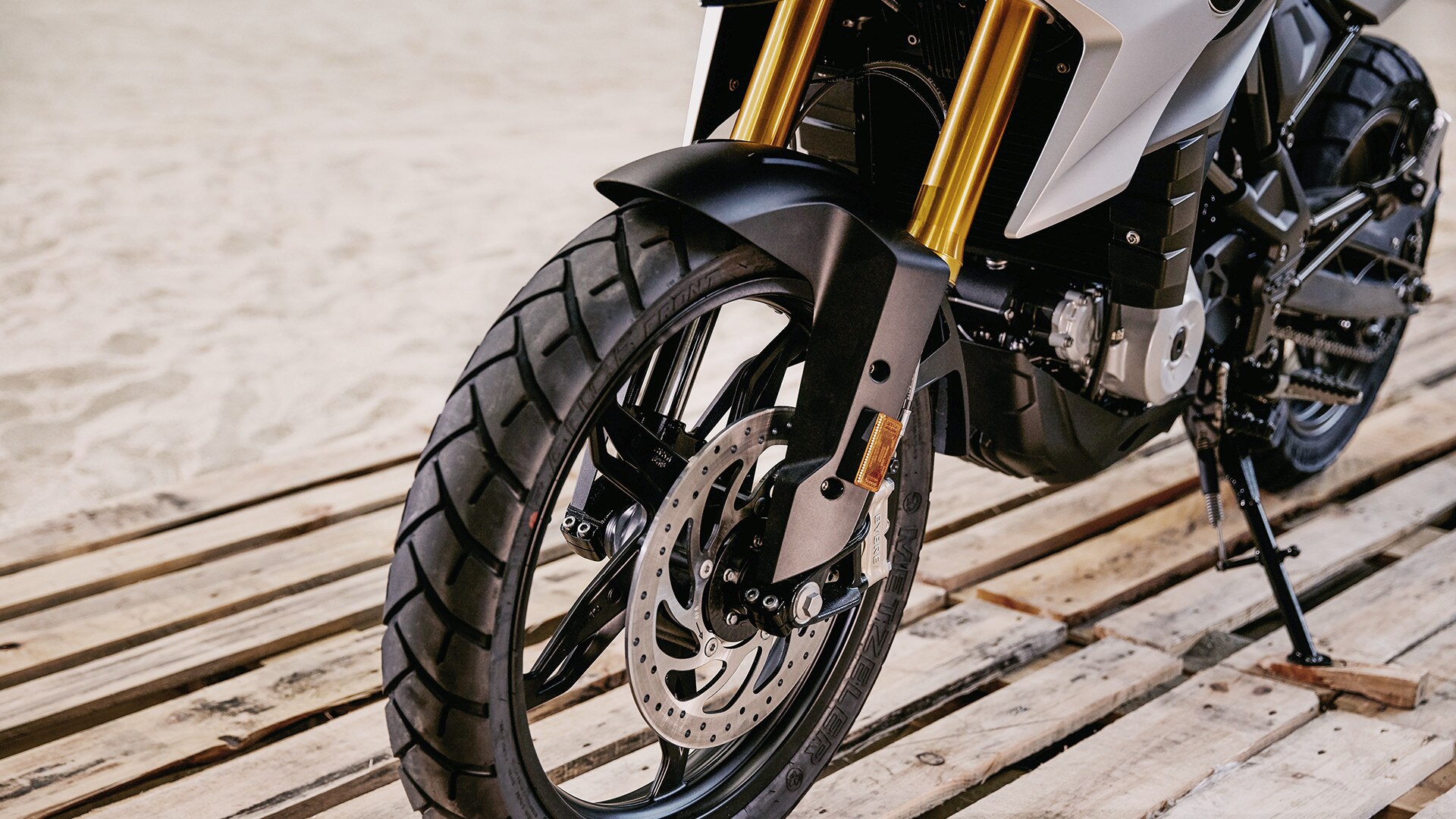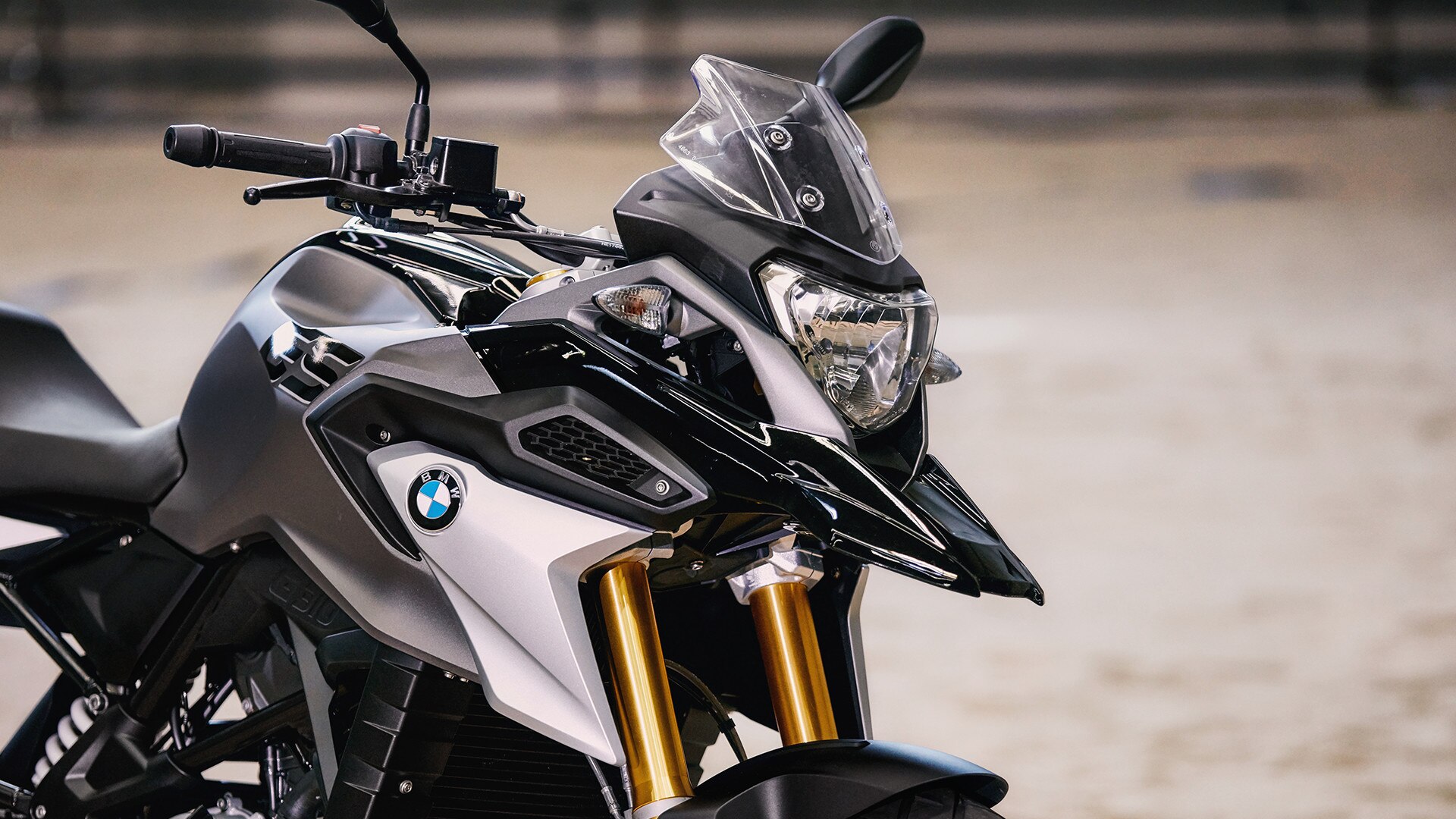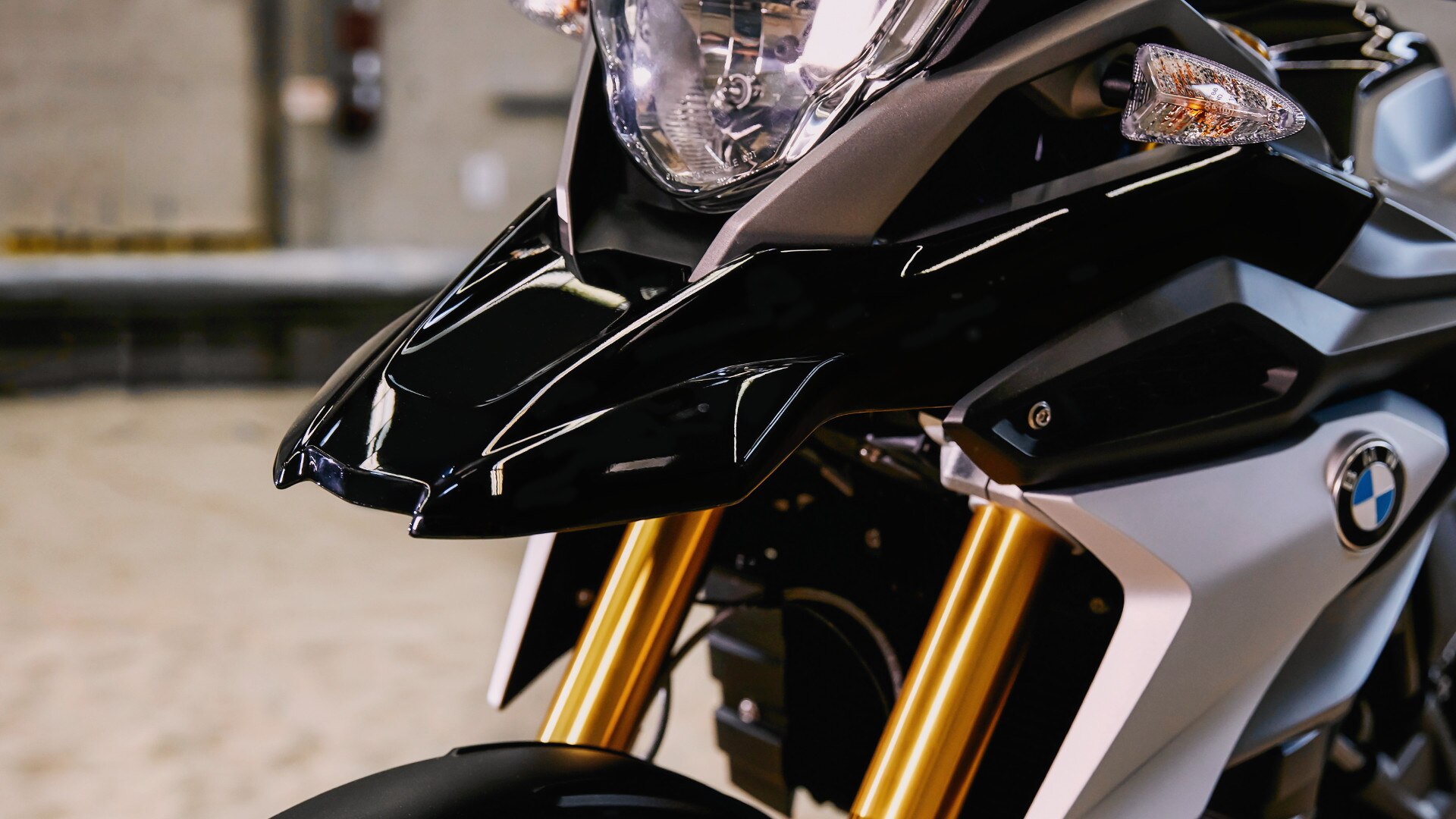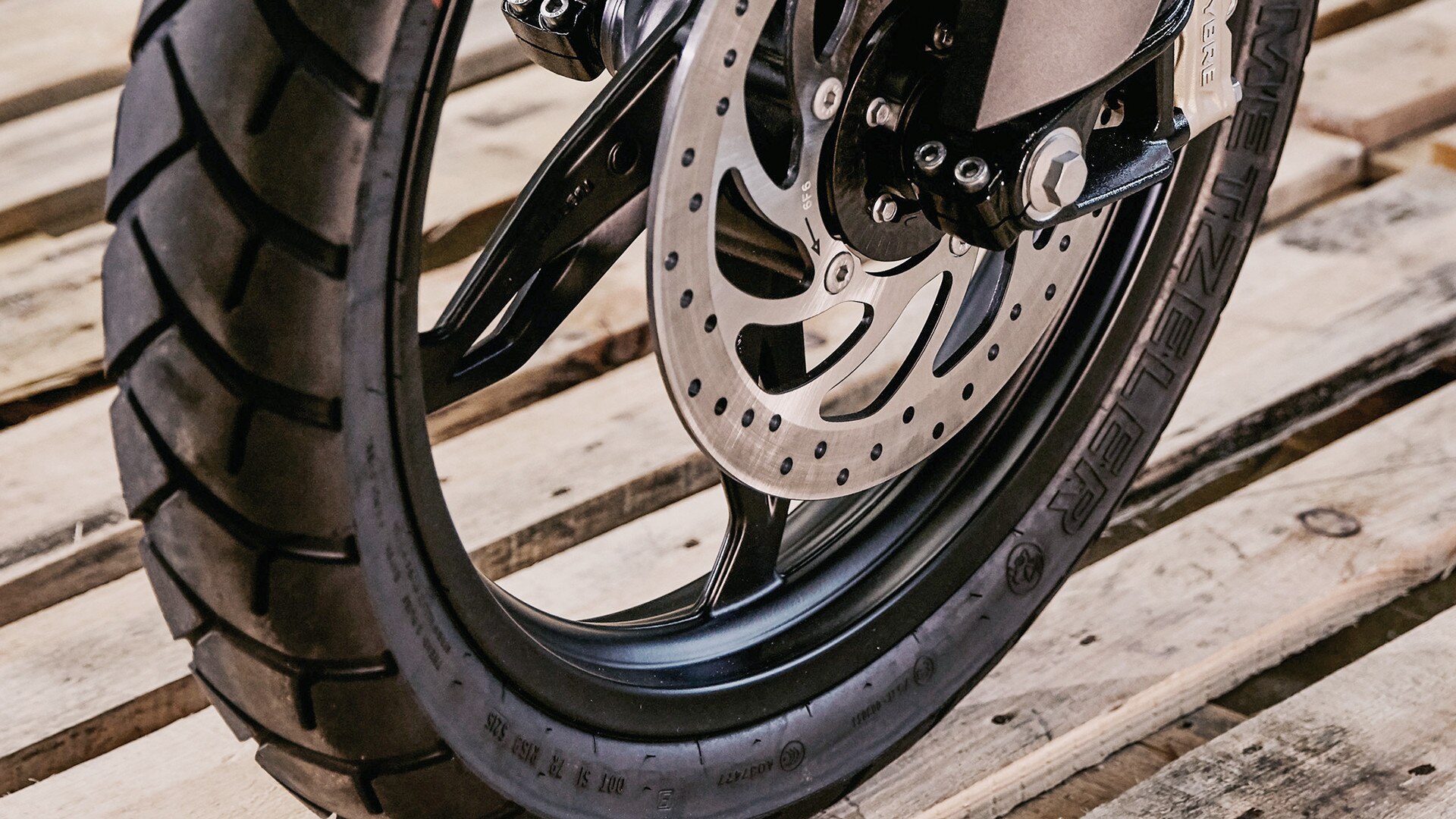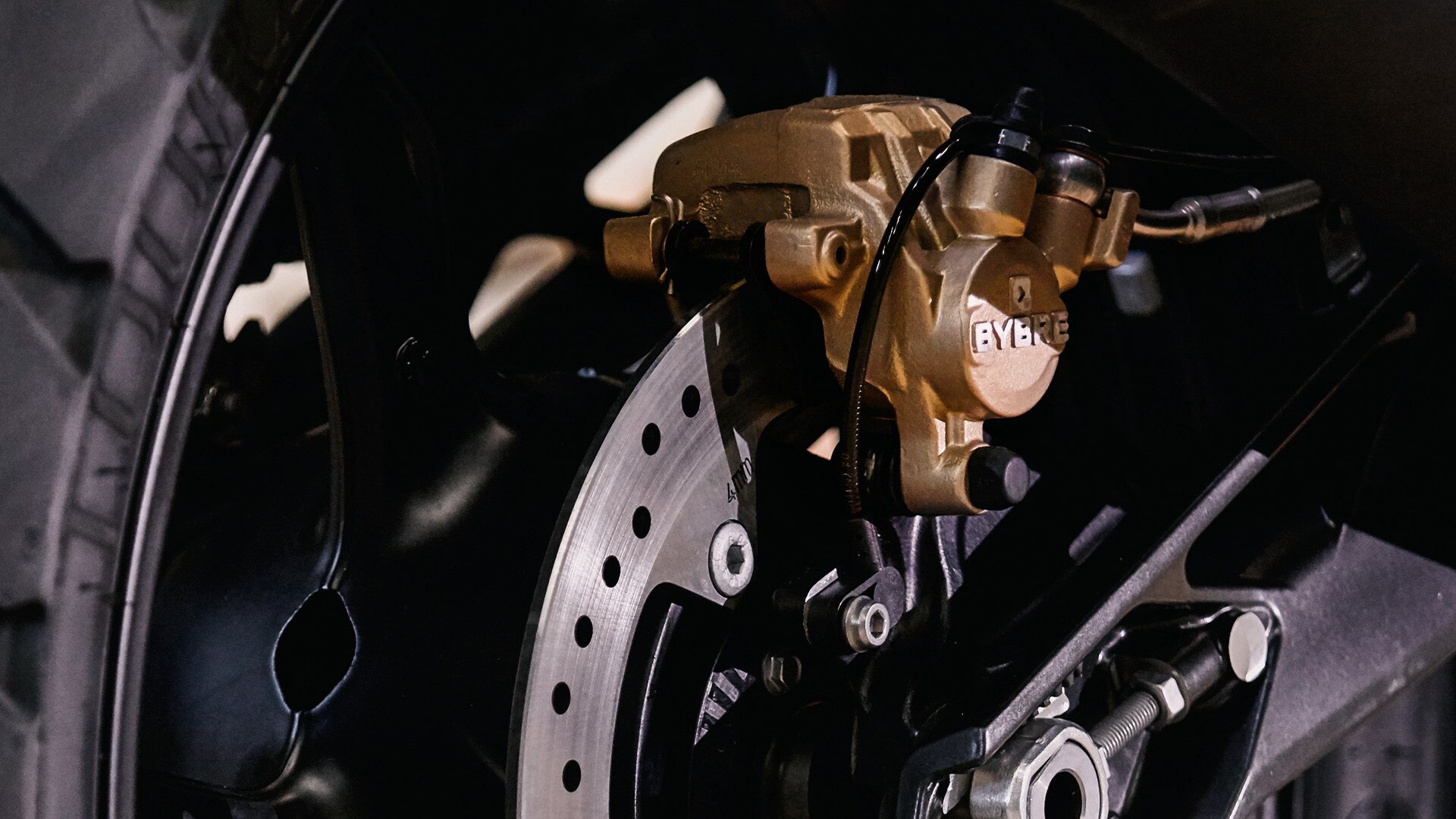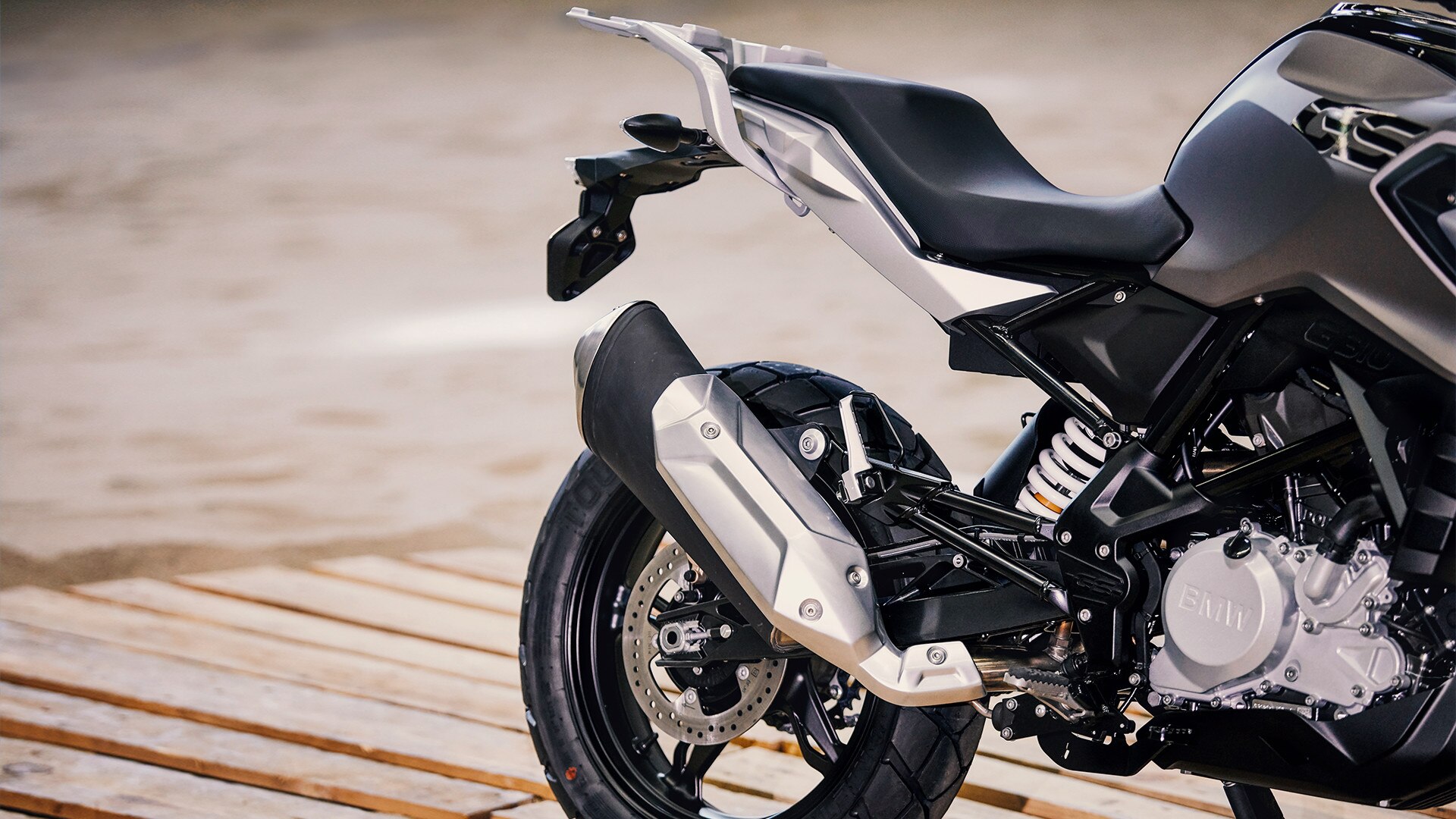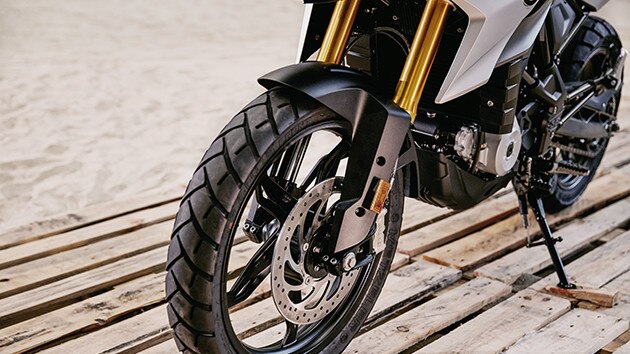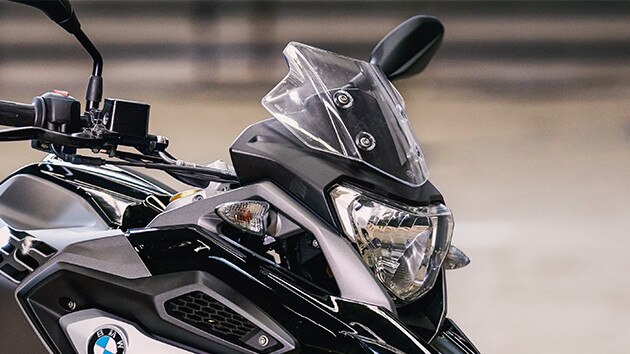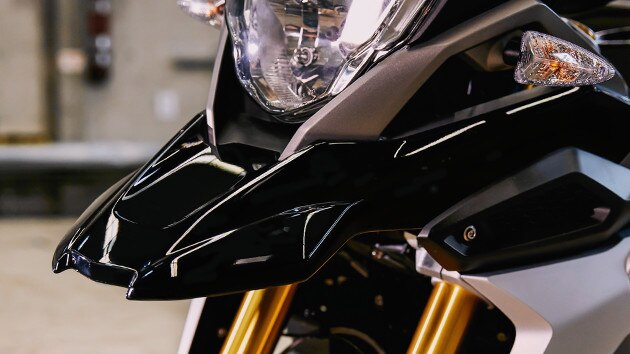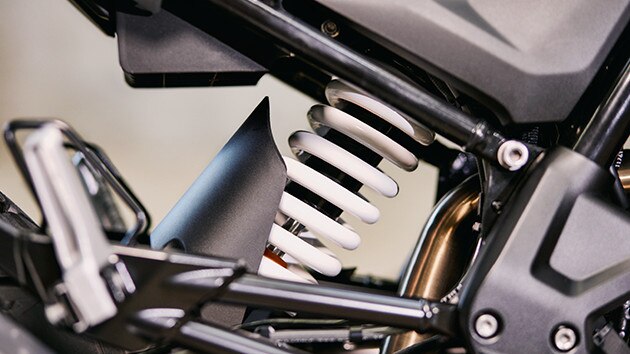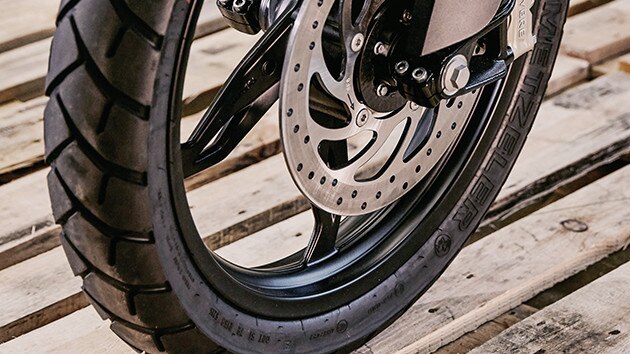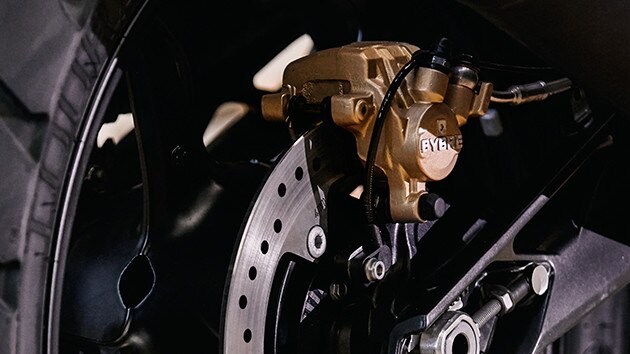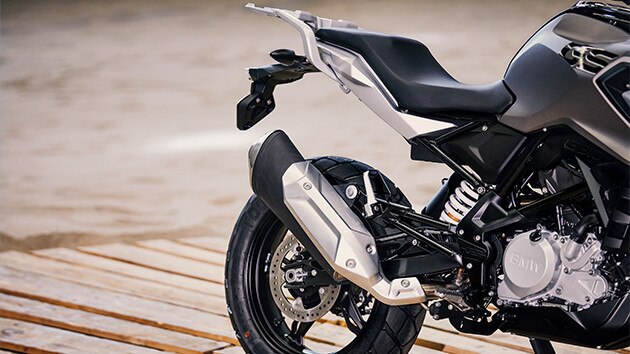 Light and confident.
Light and confident.
Relaxed and stress-free riding is not a problem thanks to the typical GS seat position. Handlebars, footrests and operating elements are arranged in a balanced way, making them easily reachable for both larger and smaller riders. And a 180 mm spring travel, the stable upside-down fork and the 19" front wheel ensure real riding enjoyment on any surface. The firm steel grille bridge-type frame also supports the ride stability. The G 310 GS steers easily and precisely through the urban jungle or along forgotten streets to the next adventure – something new every day.
+ Read more
Seat heights for every body size.

The G 310 GS provides the right seat for every rider type and in doing so enables relaxed and stress-free riding. Alongside the standard seat height of just 835 mm, two other options are available as special accessoires: a lower variant with 820 mm and a higher, particularly comfortable seat with a seat height of 850 mm.

The typical GS ergonomics.

Both the handlebars and the footrests and operating elements are arranged on the G 310 GS in a balanced way, thus guaranteeing the typical GS seat position. This ensures a relaxed and easily raised seat position for riders large and small – perfect overview, precise handling.

Powerful brake system and standard ABS.

No BMW motorcycle since 2013 has been without it: standard ABS. On the G 310 GS, it ensures safe braking manoeuvres on every journey together with the powerful brake pads. The ABS can be switched off for offroad use.