R 1200 RS
Starting from ₹ 15,55,000
₹ 32,111 per month with BMW Financial Services
*Price prevailing at the time of invoicing will be applicable. Delivery will be made on ex-showroom basis.Ex-showroom prices inclusive of GST (incl.compensation cess)@31% as applicable all bikes except G 310 R and G 310 GS which are at 28%,but excludes Road Tax,RTO statutory taxes/fees,other local tax/cell levies and insurance. Prices and options are subject to change without prior notice. For further information,please contact your Local Authorised BMW Motorrad Dealer.@ As on July 18,2018.
All motorcycles are supplied only with equipment required by law (e.g. reflectors as per Euro 4 standard). Illustrations on this website may differ from this.
The BMW R 1200 RS.
The very finest sport touring.
Riding dynamics coupled with touring suitability - at the very highest level: this is the BMW RS. With its potent engine and stable suspension, the sports touring bike offers more than just a huge amount of riding pleasure. Thanks to its relaxed, sporty seating position and its perfect wind and weather protection, the bike offers an entirely new ride feel when travelling fast and riding along country roads in sporty style.
The design of the R 1200 RS
Choose your style.
With your very own colour and style variants, you can design your R 1200 RS even more individual.
Black storm metallic
An optical statement in terms of performance is the color Black storm metallic.
3 years warranty.
Ride on & on & on. We`re giving you an extra year. 
Now there's a 3-year warranty on all motorcycles. 

Performance meets design.
The modern concept of a dynamic blend of sports and touring motorcycle is demonstrated visually too, by means of half fairing featuring symmetrical headlamps derived from two generations of the RR. The elegantly shaped handlebar unit with attached forged aluminium section perfectly combines function and ergonomics.
+ Read more
Twin-cylinder boxer engine
92
kW (125 HP) at 7,750 rpm
125
Nm maximum tightening torque at 6,500 rpm
3,3
s acceleration of 0-100 km/h
R 1200 RS Air/liquid-cooled four-stroke twin-cylinder boxer engine
Dynamic unleashing of power.
Dynamic unleashing of power.
The sports touring bike derives its supreme power from an output of 92 kW (125 bhp) delivered by an air/liquid-cooled 2-cylinder 4-stroke boxer engine with two overhead spur gear driven camshafts and a counterbalance shaft. In order to ensure stability on any country road, the highly-active, electronically controlled chassis ESA (Electronic Suspension Adjustment) is fitted as standard. The system is supplemented by the riding modes "Rain" and "road", which are also fitted as standard: for an optimal riding experience.
+ Read more
Experience the sound of the R 1200 RS
The highlights of the R 1200 RS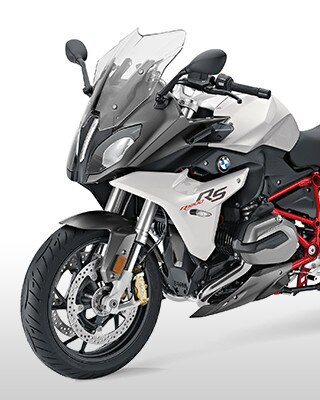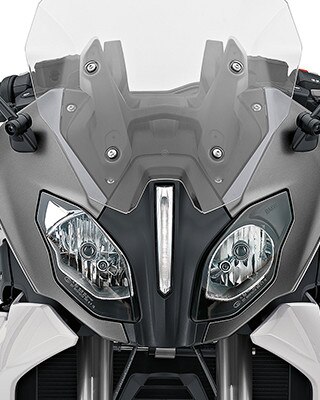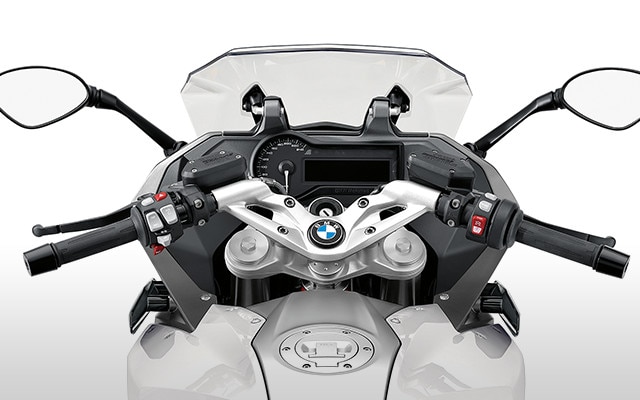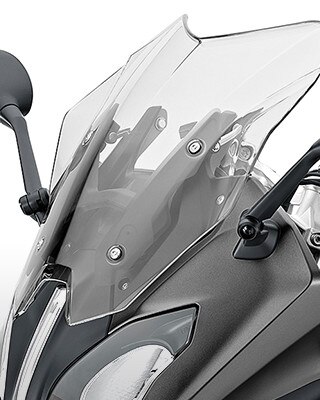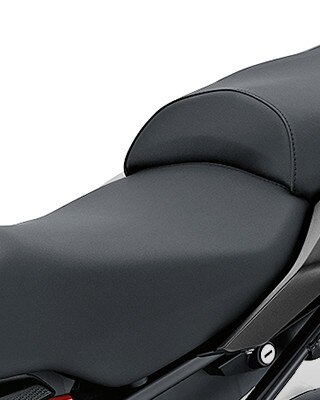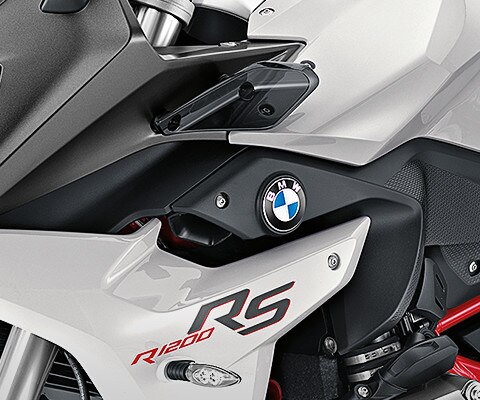 Upside-down telescopic fork.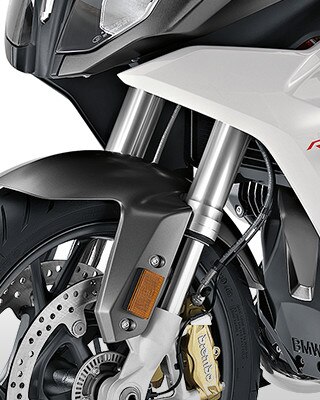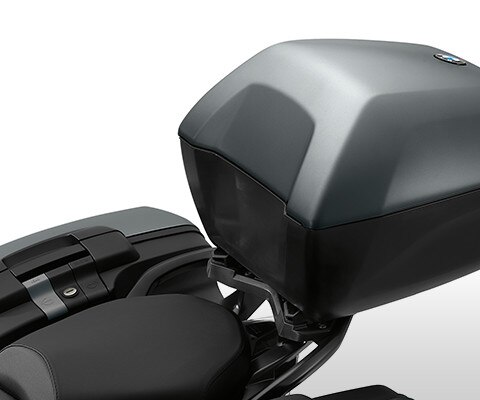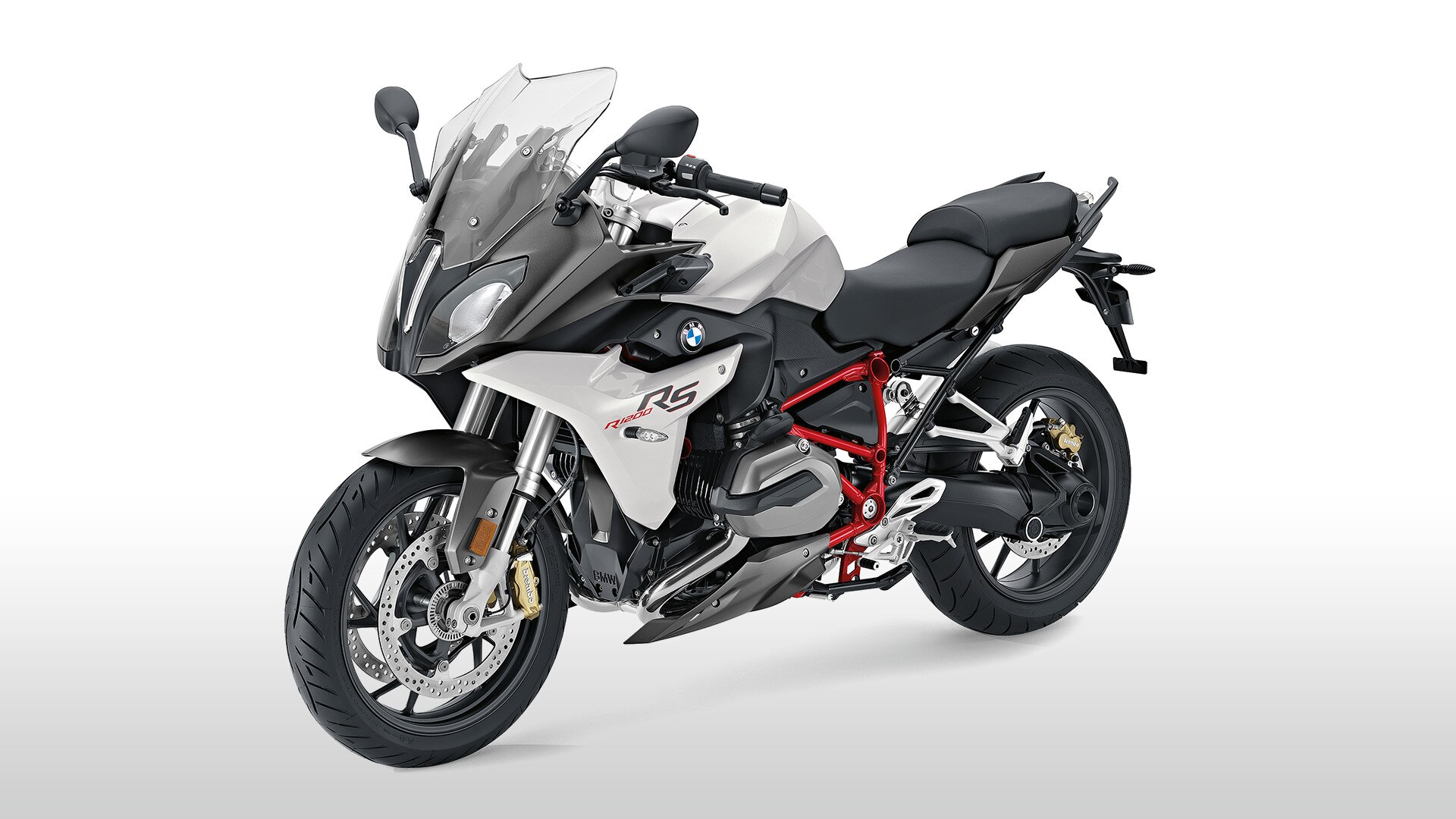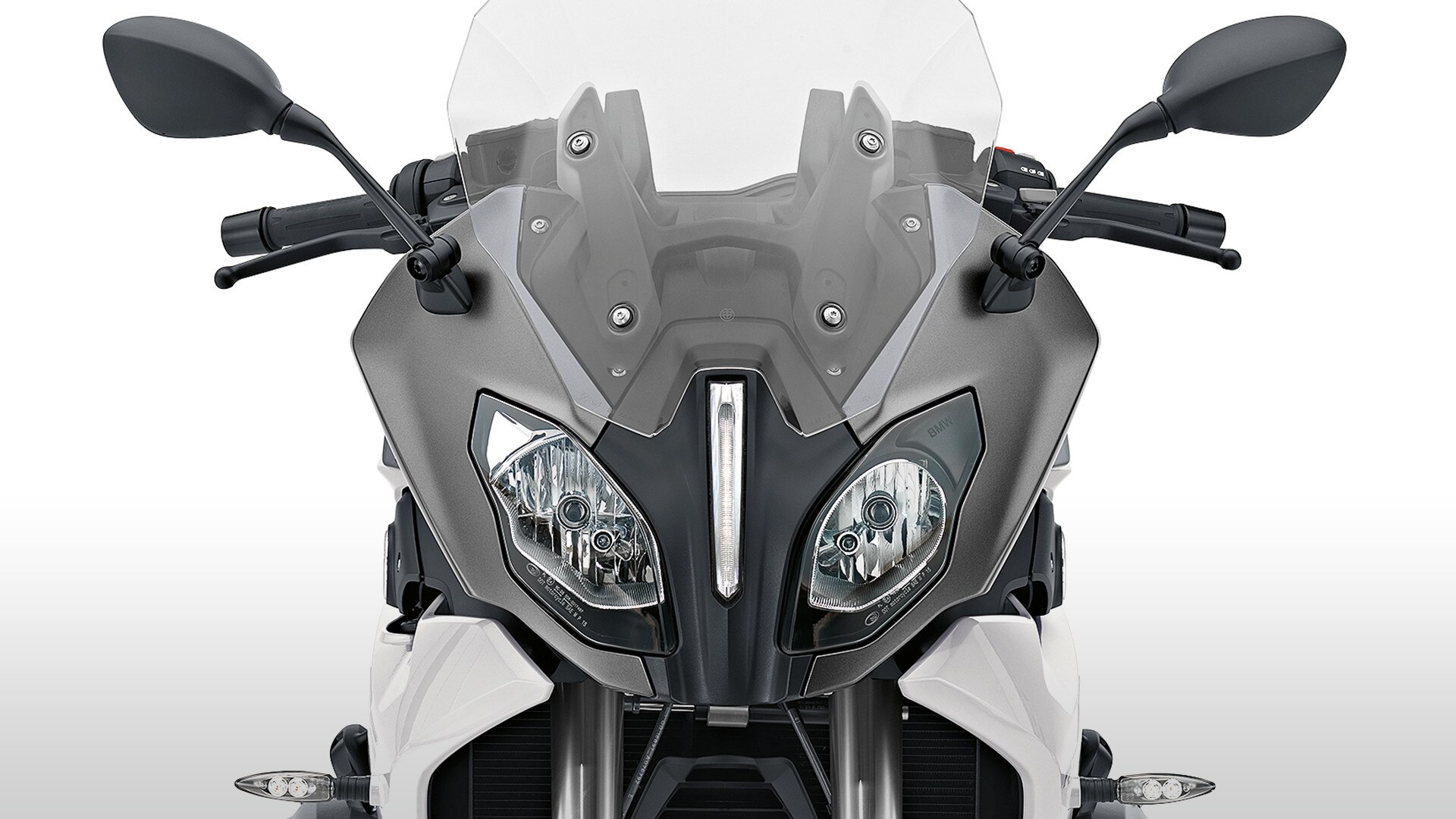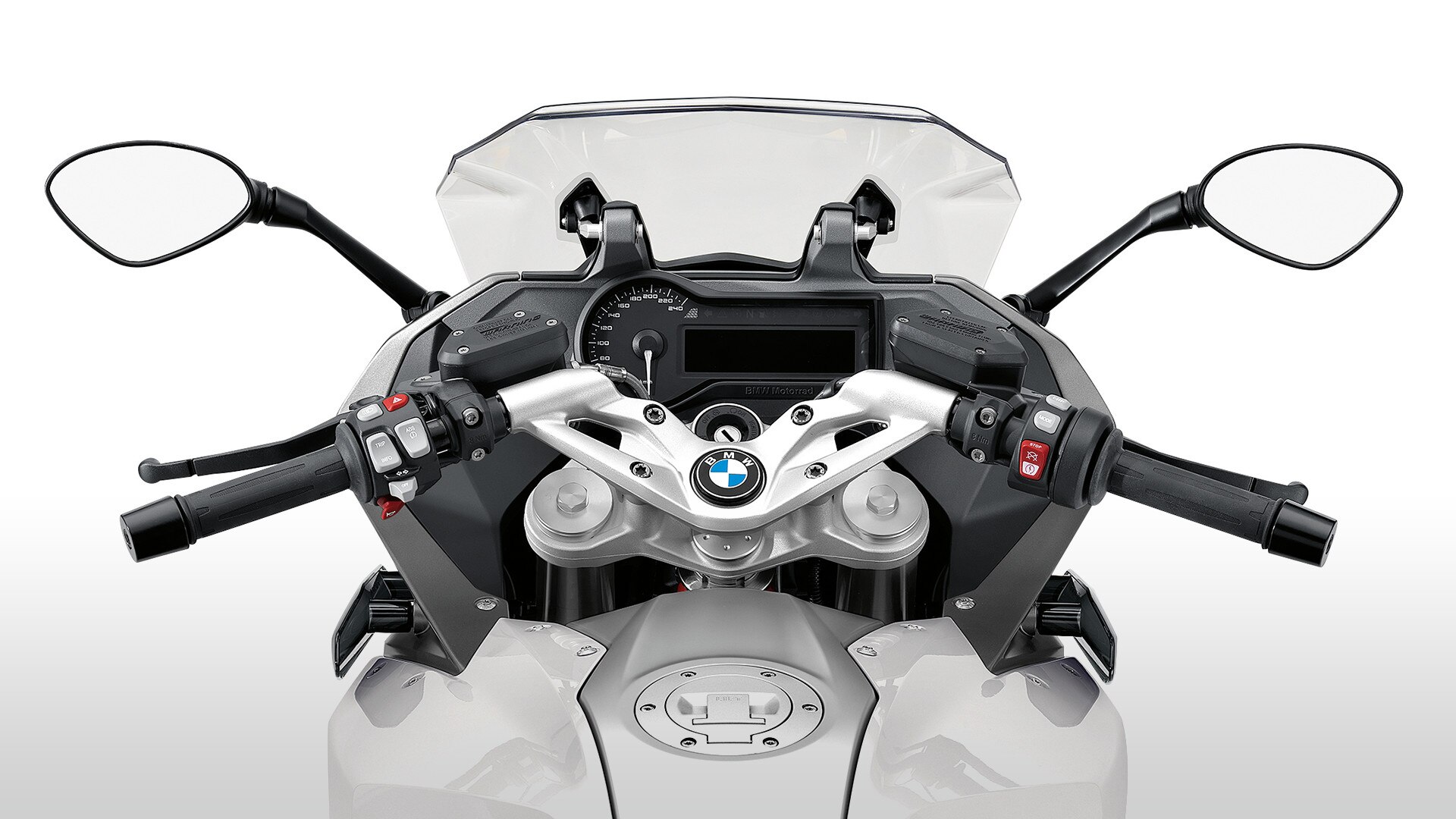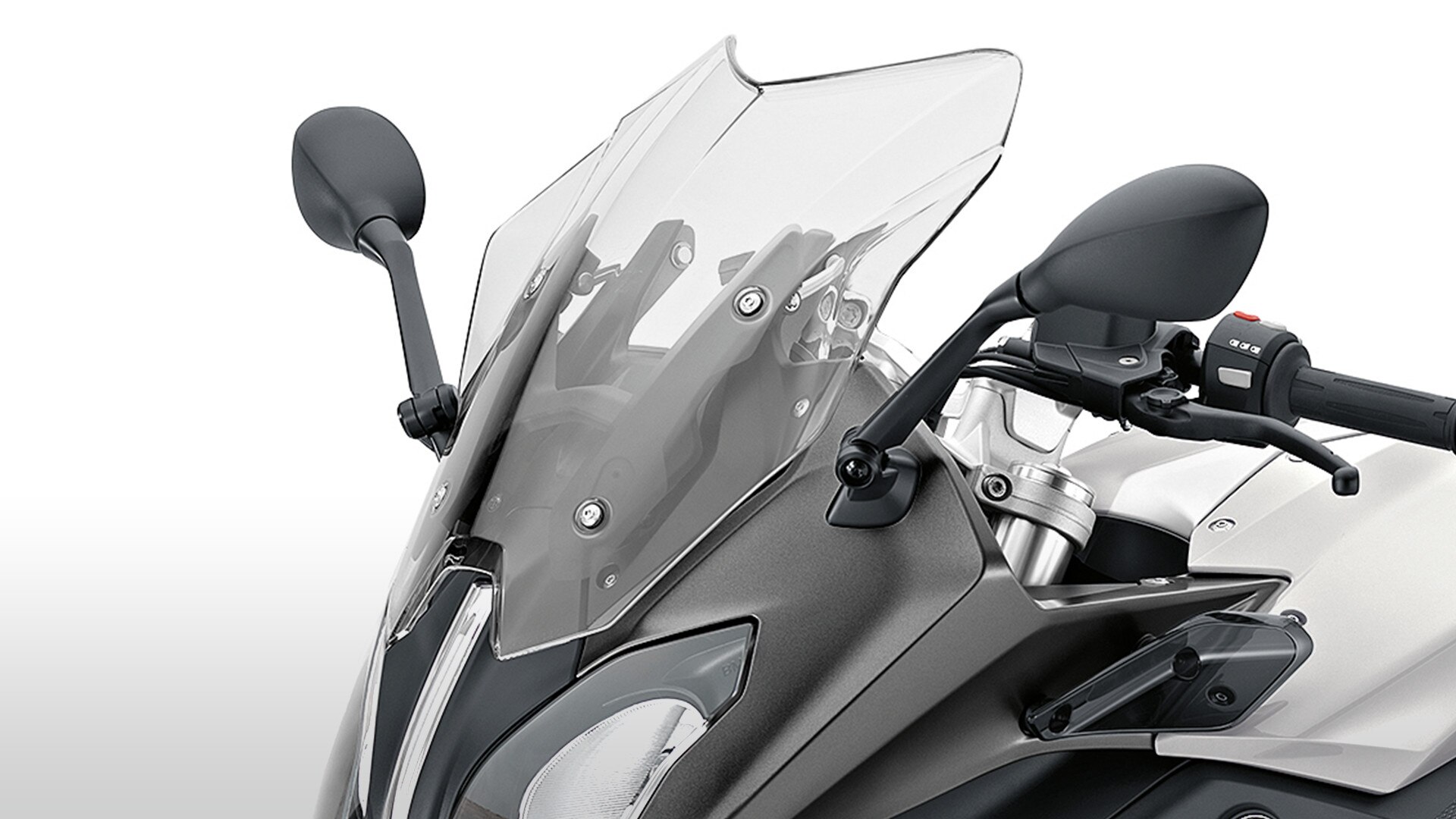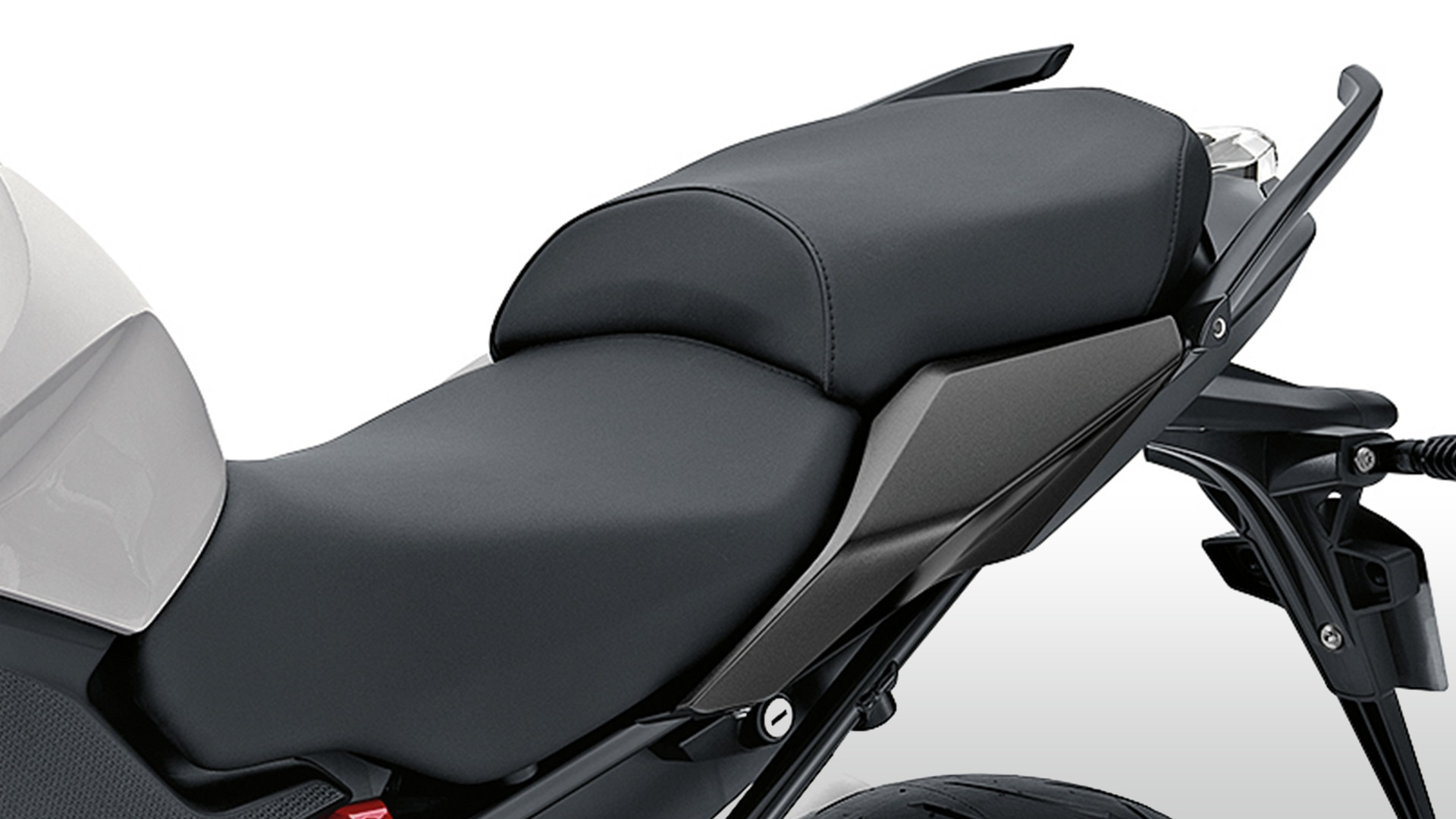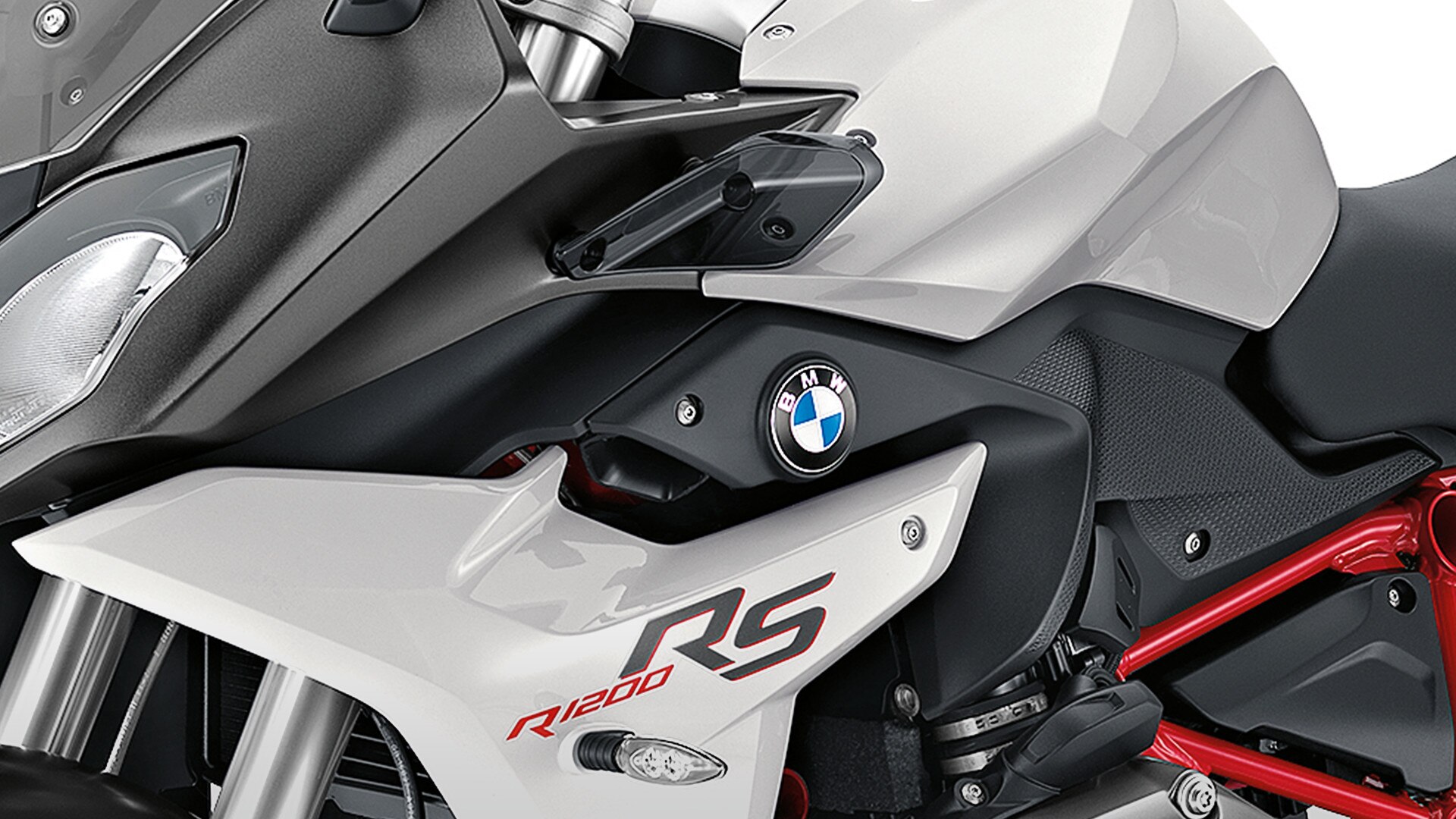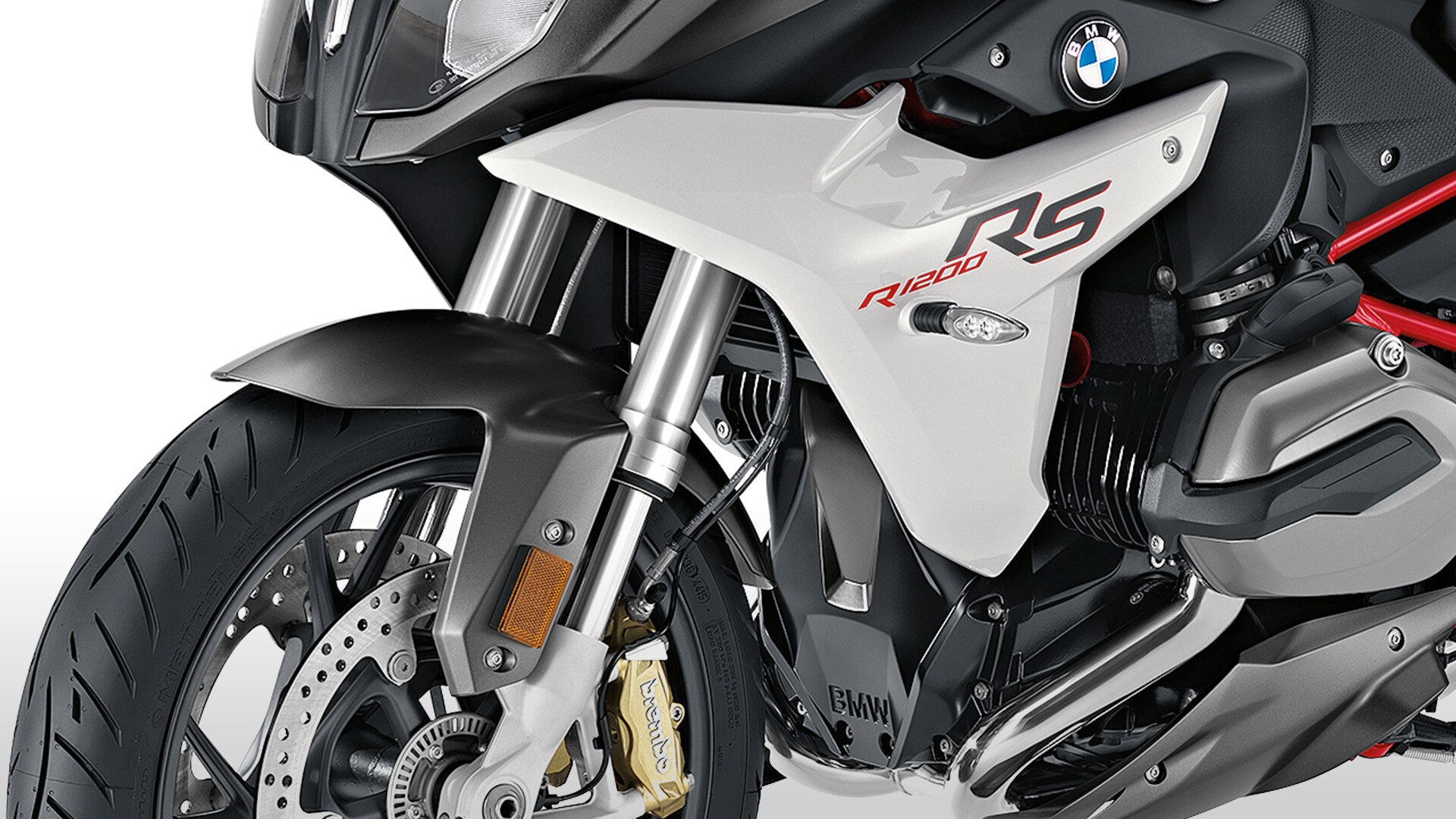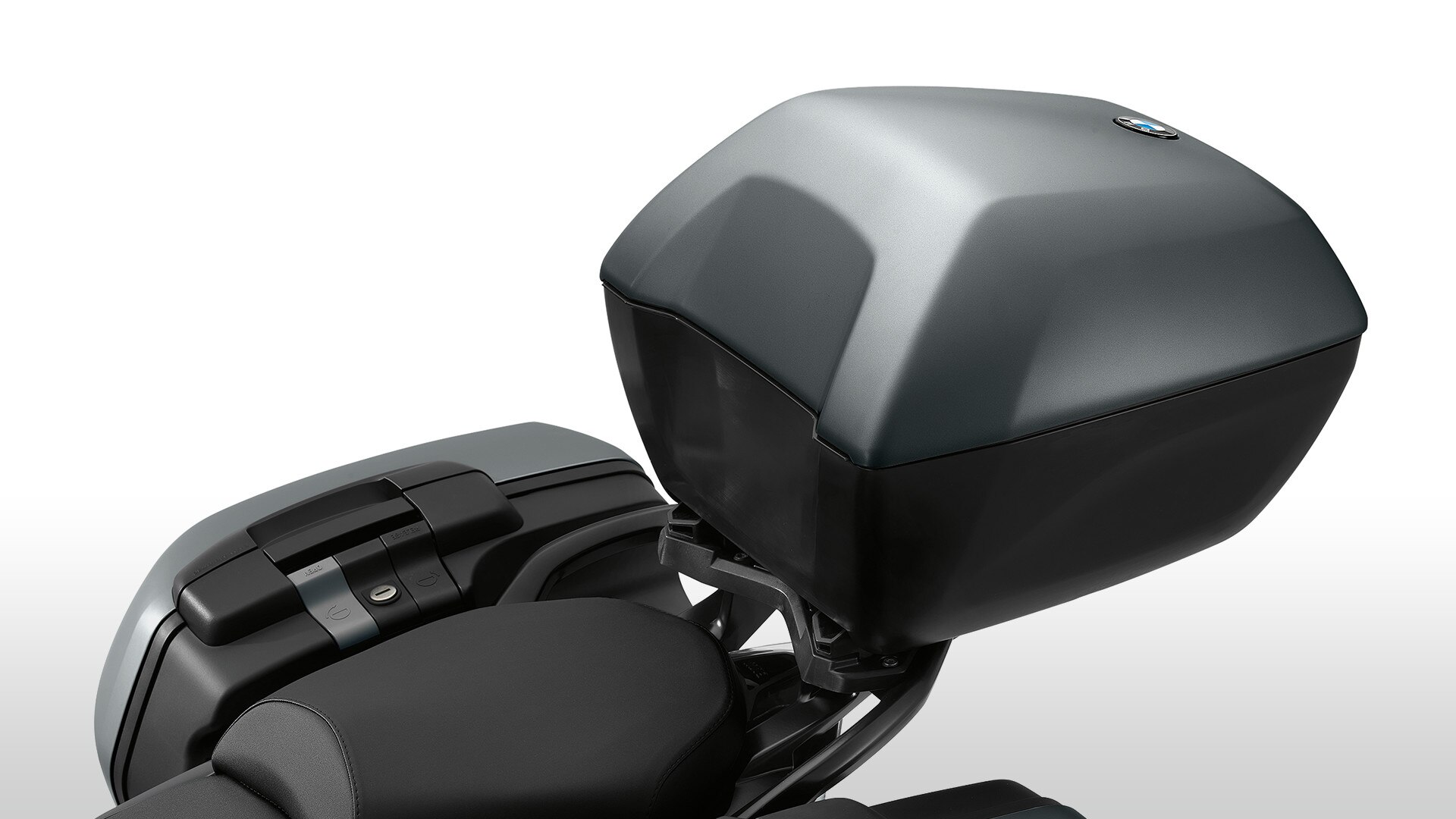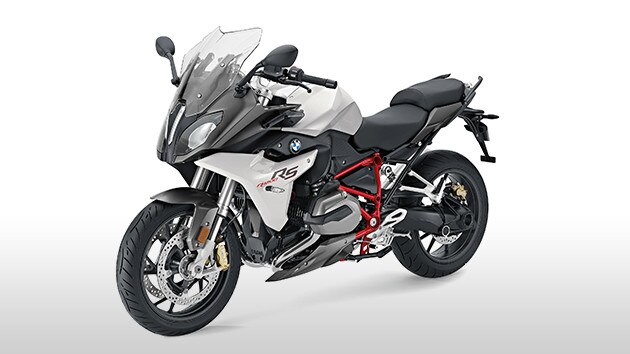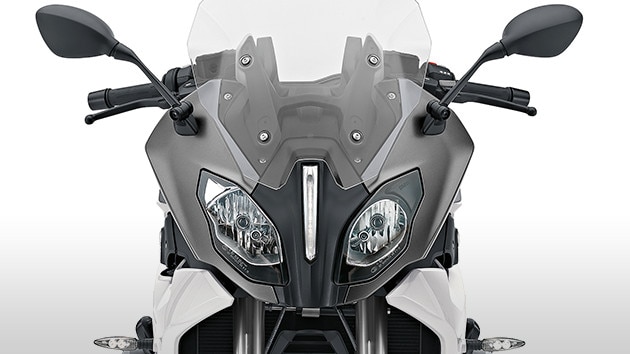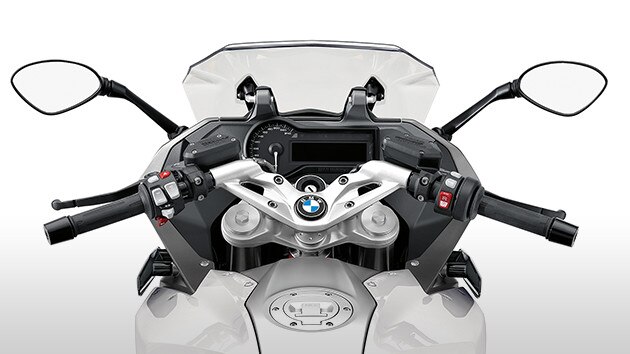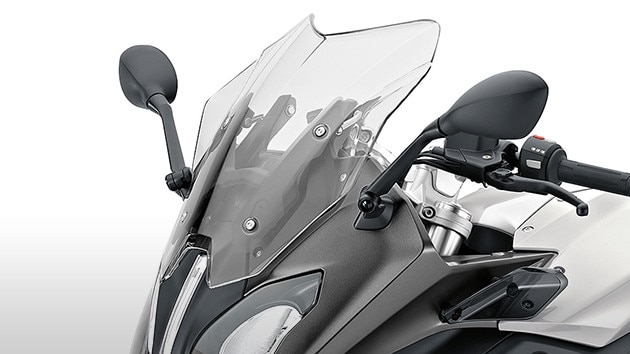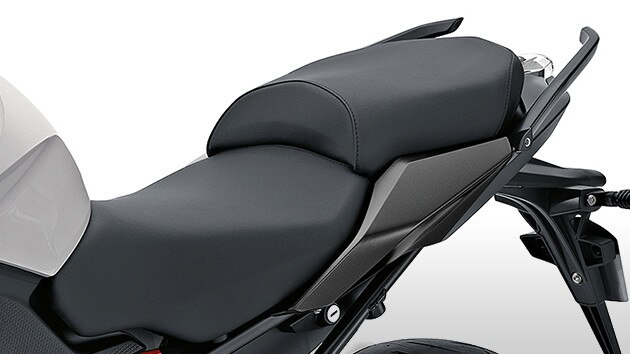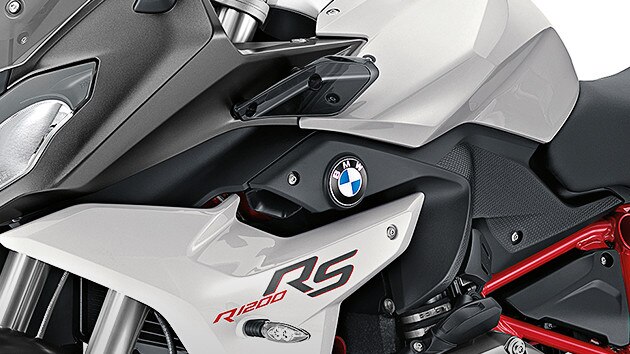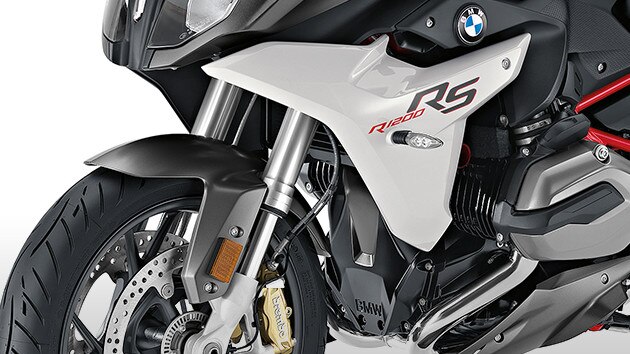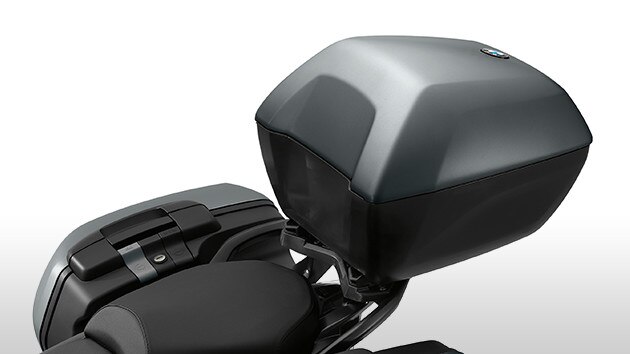 Equipment and accessories add the perfect finishing touch.
Equipment and accessories add the perfect finishing touch.
The extensive range of ex works equipment goes from case holders and luggage rack to cruise control and the convenient "Keyless Ride". With the system case and the practical topcase, the sporty tourer is perfectly rounded off: perfectly harmonised with the ergonomics and integrated in the motorcycle's overall look as always, they offer a level of travel comfort you would not normally expect of a sports tourer.
The special equipment Pro riding modes mainly contain two extra riding modes as well as ABS Pro and the dynamic brake light (country-specific).
+ Read more
The view from behind the scenes
Crafting a feeling.
The BMW Motorrad design process.
Striking characters work in the BMW Motorrad design team. Every designer has their own style and feels at home in their own biker scene. And each and every one of them adds their own inspiration and passion. These different forms are then combined in the design process: they are manifested in each new BMW Motorrad creation. Edgar Heinrich, head designer at BMW Motorrad, introduces the BMW Motorrad design team and the design process.
Read more